Who knows what drives this bloke. At the AFR:
Former federal Treasury boss and bank chairman Ken Henry says Australia's "stupidity" and economically "illiterate" failure to tax the mining boom properly has cost the country dearly and prevented a badly needed cut to the 30 per cent company rate to boost investment and worker wages.

…the case for cutting the 30 per cent corporate rate was "weak", unless the "mess" of Commonwealth-state taxation of natural resources was fixed and more revenue was raised from highly profitable mining and energy projects.

"One might think that a country with our natural endowments might understand the critical importance of getting right the taxation arrangements for extractive industries," Dr Henry said at the virtual Australian National University COVID-19 Tax Reform Summit on Monday.

"In the past decade our political leaders in Canberra have figured out that having defeated Kevin Rudd's resources super profits tax they should now not cut the company tax rate for large businesses because if they do so it would provide the miners with an unjustifiable tax windfall," he said.

"Until we fix the taxation of natural resources we will not have a cut in Australia's company tax rate, at least for large businesses."
There'll be no fixing it. Not even I am that naive. Ken Henry did his best but must take some responsibility for the wreckage. He proposed an overly complex Brown tax reform when it should simply have been adjusting the corporate tax rate.
The end result was a tax proposal that was easy to defeat amid a confused moral panic and the end of Kevin Rudd.
Poor old Ken Henry. So admirable yet such a Shakesperean failure. Did he, in bitterness, then lurch to the private sector for his slice of the rentier cake? Only to butcher that with his highfalutin way as well?
Leaving him here today, both public and private sector zombie.
Pop psychology, sure.
But if the shoe fits…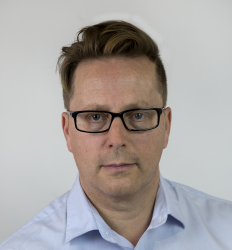 Latest posts by David Llewellyn-Smith
(see all)