Ah yes, yesterdayman:
Tim Gurner warns there will be a "rental crisis" in a couple of years' time during a housing shortage should government ­ignore the construction sector in any post-COVID economic recovery plans, and if what he says are unfair charges on developers and investors are not ­reversed.

…He says a slowdown in projects during the pandemic could lead to unintended bad consequences.

…"If you look forward beyond this period of time (when Melbourne is locked down due to the coronavirus), I think Australia will be seen to have dealt with this reasonably well and be viewed as a safe haven. So we will get good population growth then and we are going to get a very undersupplied market when that happens.

"They need to get some confidence in the market with their policies, for consumers and investors."
The question is, how far forward? If the borders are sealed until 2024 then the only rental crisis we will have is bottomless prices for landlords amid a vast glut of property as a structural shift occurs in which the number of occupants per residence begins to climb:

As living standards fall, and the average number of people per household rises, for every 10bps lift in the ratio it adds 30-40 thousand dwellings to available stock.
It only takes a small shift in the denominator to wipe out years of construction and rents and wealth.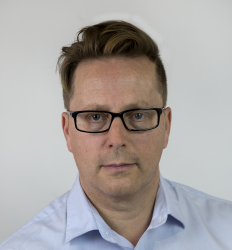 Latest posts by David Llewellyn-Smith
(see all)