Here it is from Luci Ellis as she spruiks the new dart-throwing forecast:
Closure of international borders to most movements of people is affecting Australia's international trade and will continue to do so over the forecast period. International tourism will be infeasible until borders reopen, and will probably only recover slowly. This will affect both services exports and imports; before the pandemic, tourism imports – spending by Australians travelling overseas – substantially exceeded tourism exports.

Education exports are also an important component of Australia's international trade. This includes spending by foreign students when they are in Australia, as well as direct revenues such as university fees. Many students did manage to get to Australia before the borders closed. So, unlike tourism, this component of services exports will not fall to essentially zero, but it has fallen significantly. We project that education exports will remain broadly stable over the next year. This expectation is predicated on the assumption that allowances will be made for some international students to arrive for the start of the 2021 academic year.
Let me translate:
"to supress the virus, Australians won't be able to move between states or internationally, but we're going to parachute tens of thousands of infected students into VIC and NSW to boost house prices and crush wages".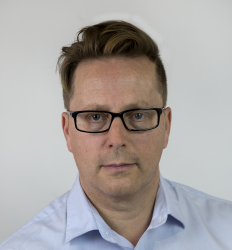 Latest posts by David Llewellyn-Smith
(see all)