The latest Australian Prudential Regulatory Authority (APRA) data on mortgage repayment deferrals revealed that $195 billion of mortgages have been deferred by around 500,000 Australian households, accounting for 11% of total outstanding mortgage debt:

Moreover, around one-third of investor mortgages have been deferred, according to APRA: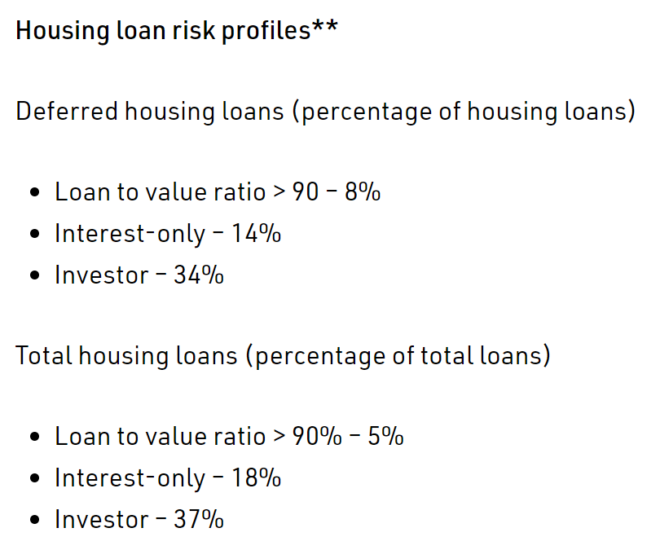 With the September deadline on the resumption of mortgage repayments fast approaching, Australia's banks are unsure about how they should deal with the large pool of potentially delinquent mortgages.
This deadline significantly raises the risk of a sharp downturn in Australian property prices if/when the banks call in loans they deferred for COVID-impacted borrowers.
Economists and the banks rightfully are worried:
"It's a real timebomb," said Richard Holden, an economics professor at University of New South Wales.

"One of the tricky things for the banks is how aggressive they're going to be in enforcing loans"…

"If many of those were forced to sell, it would have a notable impact on the market," said David Bassanese, chief economist at BetaShares Exchange Traded Funds.

"If you've got desperate sellers or forced sales, it could have a depressing effect on prices. That is the big risk: do (banks) keep deferring? Someone's got to pay for this"…

"Deferrals … have provided obviously significant support and flexibility for customers," CBA Chief Executive Officer Matt Comyn said on an analyst call.

"The test is going to be how effectively we can make the orderly transition away from repayment deferrals," he added.
This comes as more than one-third of Sydney home owners are reportedly paying mortgages they cannot afford:
Across the city, there were just over 20,000 homeowners owing over $1 million on their mortgages, according to the study by Digital Finance Analytics…

Roughly 26,000 NSW homeowners were now at risk of defaulting on their loans, while 38 per cent were "mortgage stressed", the research based on more than 50,000 household surveys revealed.

"We have a debt problem," Mr North said. "It's been building for years but now the tide is out and we can see it more. It's going to look really ugly in the next year.

"A lot of people will be questioning if taking on this much debt was a good idea. I suspect many bought thinking prices would keep growing."
Enter the Australian Securities and Investments Commission (ASIC), which yesterday issued guidance notifying lenders that they could extend mortgage relief to customers "to keep them in their homes":
Lenders must do all things necessary to ensure that the credit activities authorised by their licence are engaged in efficiently, honestly and fairly. As such, we expect lenders to have processes in place that will allow for an orderly transition and importantly, deliver consumers appropriate and fair outcomes…

Some lenders have raised queries with ASIC about how to approach situations where they identify that a consumer's financial difficulties are so severe that they will not be able to repay their loan over the longer-term. ASIC expects lenders to make all reasonable efforts to work with consumers to keep them in their homes if that is in their best interests.
The Australian economy and property market are currently existing in an artificial bubble, propped up by mortgage repayment holidays and emergency income support.
Even with these supports, "more than 1.5 million households [are] in mortgage stress, rental stress is up, and property investor stress is up", according to Digital Finance Analytics: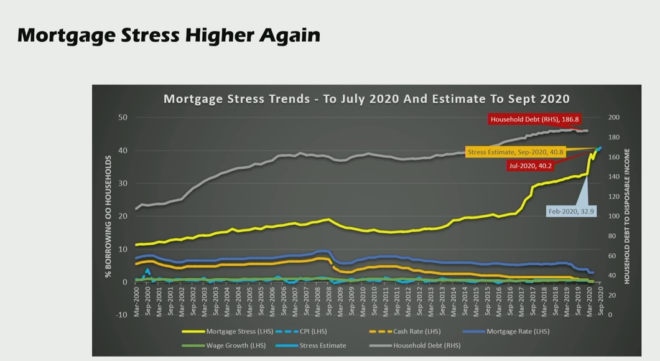 Extending mortgage repayment relief will delay D-Day. But eventually the property market, banks and mortgage holders must face the music.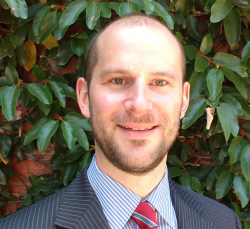 Latest posts by Unconventional Economist
(see all)