Victoria has recorded 671 new cases of COVID-19, versus NSW's 12: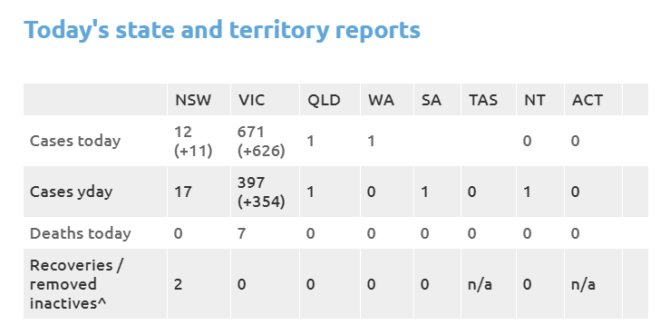 There were 7 more deaths in Victoria overnight (all elderly, 6 in aged care), 649 active health worker infections, and 1,053 aged care infected. The overwhelming majority of active cases are also of unknown origin.
In light of the ever-growing active cases: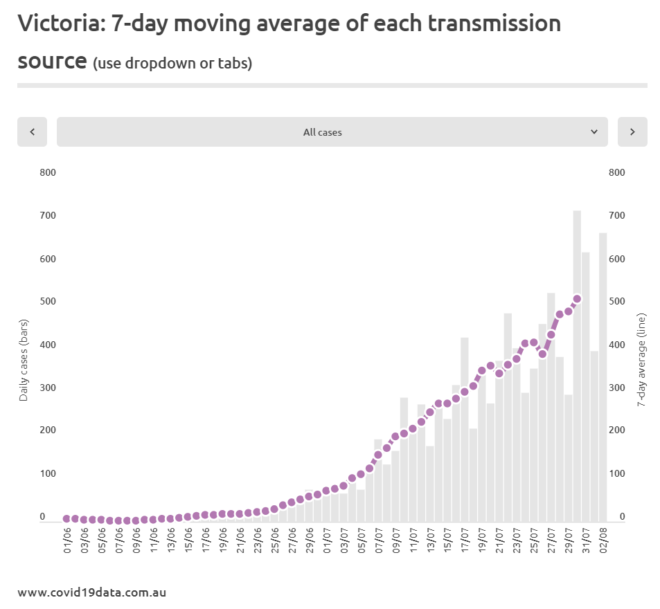 Premier Daniel Andrews declared a state of disaster from 6pm tonight. Also stage 4 restrictions have been announced, namely:
Melburnians cannot travel more than 5kms from home, once per day, and only one at a time.
1 hour of exercise only within 5kms of home. No groups bigger than two (regardless of family).
No golf, tennis, or the like.
Curfew from 8 pm to 5am, beginning tonight.
Flexible and remote learning for all schools from Wednesday.
Announcements on work will come tomorrow.
Regional VIC will also move to stage 3 restrictions from midnight Wednesday.
NSW, by contrast, recorded only 12 cases overnight is controlling outbreaks much better: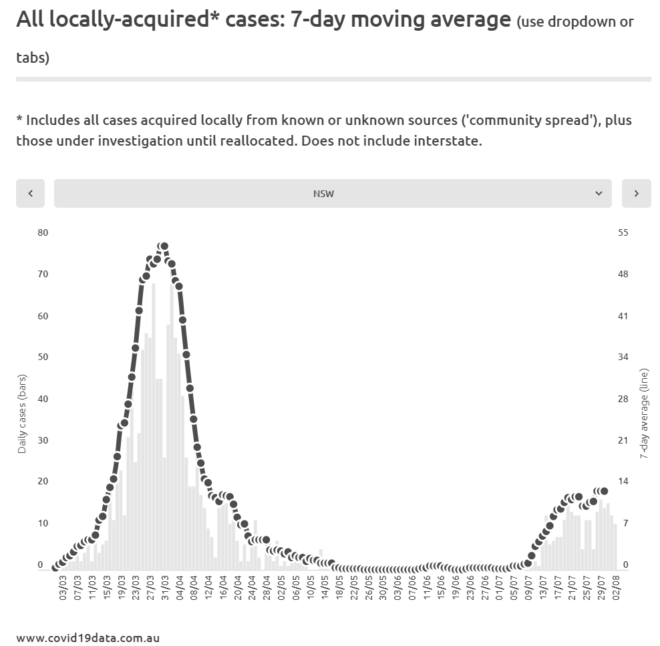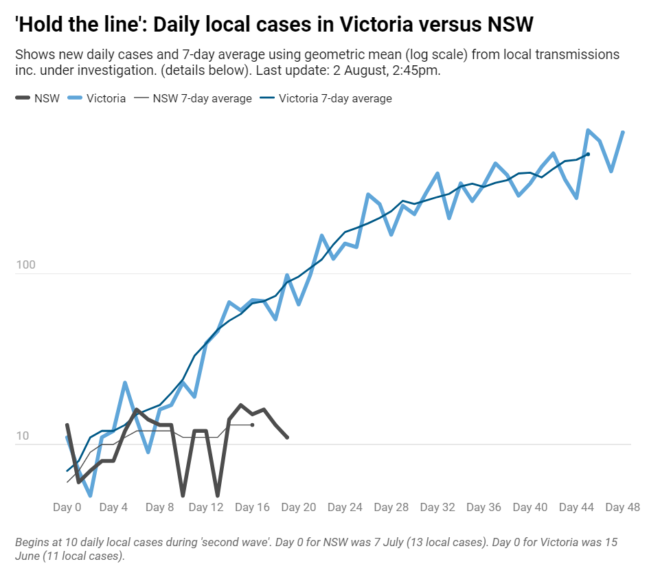 Victoria now has 6,322 active COVID-19 cases, 95.9% of the nation's total. By contrast, NSW has 231 active cases, 3.6% of the nation's total: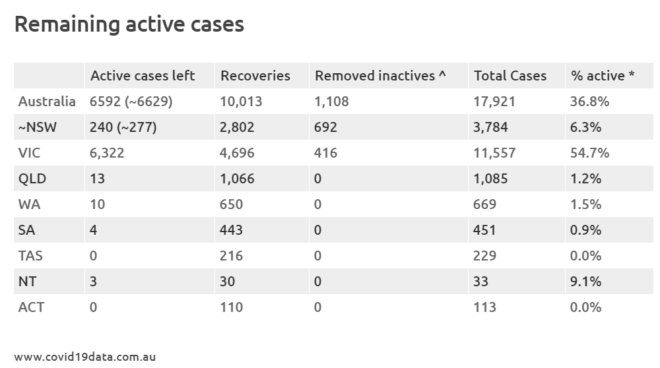 Victoria has now recorded 11,557 COVID-19 infections since the pandemic began, more than triple NSW's 3,784: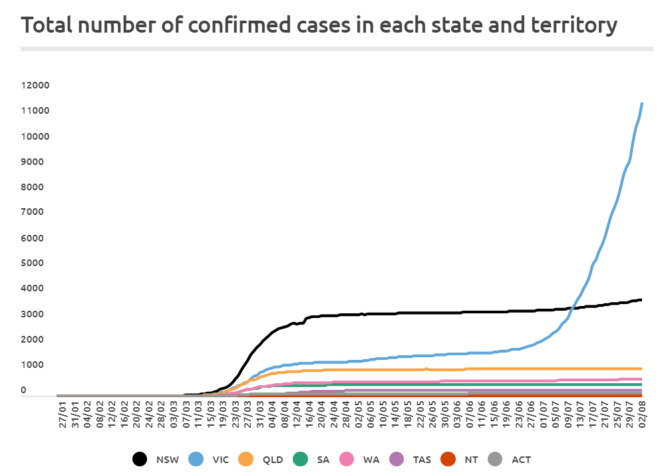 Victoria's case numbers have climbed to 174 per 100,000 residents. This dwarfs NSW's 46.6 per 100,000: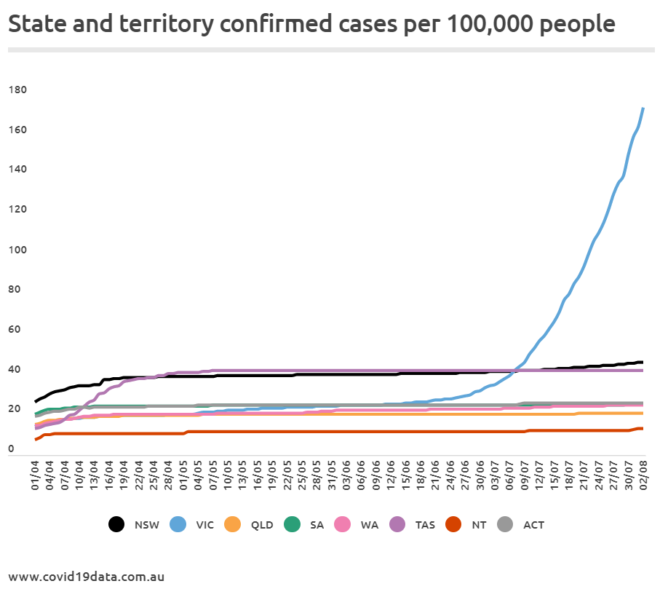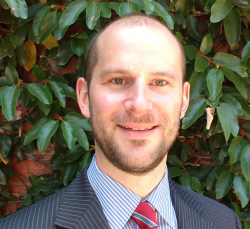 Latest posts by Unconventional Economist
(see all)