Global ratings agency, S&P, is the latest to jump on the Aussie housing bust bandwagon, predicting a peak-to-trough decline of 10% nationally with Sydney and Melbourne to experience heavier falls:
"We think Sydney and Melbourne are two markets that are likely to drop by more than 10 per cent, but Melbourne is weaker as population growth tumbles," Anthony Walker, director, Sovereign Ratings, said.

"Victoria's population has been growing by around 1.6 per cent annually over the last 15 years. However, it's forecast to rise by just 0.6 per cent next year, that's 1 per cent lower than it has been for the last 100 years.

"It's the lowest population growth since 1917, so the housing demand from migrants is going to collapse, as well as the demand from everyone who's in the country already because of the job situation"…

"We expect that many borrowers will remain distressed when the forbearance and government support end," Erin Kitson, S&P director of structured finance ratings, said.
We obviously agree with this assessment. The headwinds facing the Australian housing market are immense and include:
Stubbornly high unemployment and falling household incomes once emergency income support is cut in October.
Collapsing immigration, rising housing supply and falling rents, especially across Melbourne and Sydney.
Mortgage repayment holidays ending.

According to APRA there are nearly 500,000 borrowers that have deferred $192 billion worth of mortgages comprising 11% of total housing loans.

Tightening credit availability (despite falling mortgage rates) as lenders become increasingly concerned about job and income security.
The big risk is that Australia's army of negatively geared investors, facing both falling prices and rents, will cut their losses and sell. This could lead to a 'rush for the exits', causing a feedback loop that drives prices down further.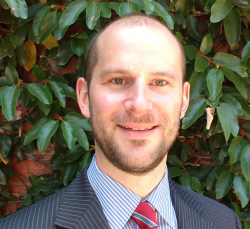 Latest posts by Unconventional Economist
(see all)