According to Roy Morgan, Australia's unemployment rate has fallen to 12.5% from 14.5% as the economy re-opened:
In July 12.5% of the workforce (1.79 million Australians) were unemployed. This is a significant drop of 262,000 on June as the Australian economy – with the exception of Victoria – continued to re-open.

An additional 1.5 million Australians were under-employed (10.5% of the workforce), up 92,000 on a month ago.

This means a massive 3.28 million Australians (23% of the workforce) were either unemployed or under-employed, an improvement of 171,000 on June according to the latest Roy Morgan employment estimates.

Compared to early March, before the nation-wide lockdown, there are an additional 1.12 million Australians now unemployed or under-employed (+7.4% points).

A look at the trends on a State-based level shows the biggest declines in unemployment in the month of July have been in Queensland, SA and Tasmania with the unemployment rates dropping by over 4% points in each of these States.

Unemployment is down by just over 1% point in both WA and NSW – which now has the lowest unemployment of any State.

Victoria is the outlier with unemployment virtually unchanged on a month ago. The new lockdown in Victoria has seen employment in the State decline around 80,000 on June while the number of Victorians looking for work has also dropped by around 20,000 as the workforce shrinks…

Michele Levine, CEO Roy Morgan, says although most of Australia spent July opening up, the renewed lockdown in Victoria has put the recovery on hold for the State which represents around a quarter of the national economy…

"The employment trends in July are positive, but the example of Victoria shows how any gains are put at risk by mistakes made in the containment of the virus. The Victorian laws to contain the virus have been progressively tightened since June but the trend of new cases suggests the current lockdown due to expire in mid-August will be extended into September and cause further economic damage to the State.

"The situation in Victoria is serving as a clear warning to other States, and particularly NSW, to do everything possible to get on top of new outbreaks to prevent COVID-19 re-emerging and forcing another damaging economic lockdown".
The big risk for the economy is that NSW fails to get on top of its outbreaks, leading to its own lockdown.
Queensland has also now closed its border to both Victoria and NSW, which will crimp activity in that state.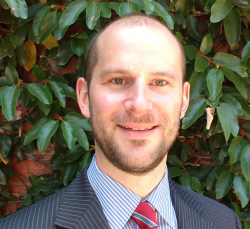 Latest posts by Leith van Onselen
(see all)