We begin, as always, with Labor and the once hawkish Richard Marles, at Domain:
Opposition defence spokesman Richard Marles says a Labor government would not let backbenchers lead the debate on China, accusing the Morrison government of letting "fringe dwellers" damage Australia's relationship with its biggest trading partner.

Mr Marles hit out at government MPs who had used "muscular language" on China and said under Labor "you will hear one voice – the voice of the leadership".
The voice of CCP/Nazi kowtowing is what he means. Labor will never get elected if it persists with being so bloody creepy.
But you can see where it's coming from. After years of campaigning, MB has helped shift the behavioural normatives around business engagement with the CCP/Nazis. So much so that former business apologists are all but silent on the issue. That does not mean they've given up. Labor would like to be in cahoots with them. To wit:
ABC chair Ita Buttrose is continuing to put her stamp on the national broadcaster – this time with a decidedly non-ABC choice for the annual Boyer Lectures.

The prestige lecture series, regarded as the intellectual centrepiece of the ABC each year, is broadcast on Radio National.

This year Buttrose has approached billionaire miner Andrew "Twiggy" Forrest to line up in front of the microphone.

The choice has caused consternation in some parts of the ABC. It could be said Forrest exhibits qualities not often championed by the noisier elements of the national broadcaster, being a male white heterosexual Christian mining capitalist. Staff at RN, sometimes affectionately described by other parts of the ABC as a "commune", might well have cause to choke on their kombucha.
Does anyone at the ABC recognise that the nation is in a war for its freedom with the CCP/Nazis? Ita's choice is appalling. The snowflakes are CCP/Nazi useful idiots.
Meanwhile, on the university front line:
Announcement: Police have finally identified one of the masked pro-CCP men who assaulted me at UQ. Border Force has confirmed he has fled Australia for China. Police have issued an arrest warrant on his name so that he will be immediately arrested if he ever returns to Australia pic.twitter.com/srkK564ZIH

— Drew Pavlou 柏乐志 (@DrewPavlou) August 5, 2020
How can that possibly reconcile with UQ's persecution of Pavlou? And more:
The Chinese Communist Party is harnessing an online cyber policing portal, accessible in Australia, to increase its international influence, as it encourages Chinese internet users to dob in acts that undermine Beijing's image.

Australian universities have been engulfed in a fresh row over academic freedom after co-ordinated protests from nationalist Chinese students forced UNSW to take down social media posts critical of the Chinese Communist Party's actions in Hong Kong. UNSW vice-chancellor Ian Jacobs on Wednesday apologised for the decision, telling staff there was "no excuse for our failure in this instance" and the social media posts should never have been removed.

"I apologise for this mistake and reaffirm unequivocally our previous commitment to freedom of expression and academic freedom," he said.

A second Australian educational institution was embroiled in controversy on Wednesday after Charles Darwin University apologised following complaints from Chinese students. The students said an introduction to an assignment was racist after it stated that the coronavirus had originated in China.
We need a royal commission into university Chinese links urgently. They jumped the shark on foreign, especially Chinese, students. As a result, the universities entire role in our society is now under intense attack.  The universities have:
collaborated on military and surveillance technologies that aid and abet CCP power and persecution;
consistently put dollars ahead of lives during pandemic lobbying;
crashed pedagogical standards for foreign kids;
distorted policy and recruited policymakers in a classic case of regulatory capture, and
persecuted whistleblowers.
These institutions have been all but ruined in terms of their values, reason for being, and licence to operate.
That's what lies on the other side of Labor's "voice of leadership".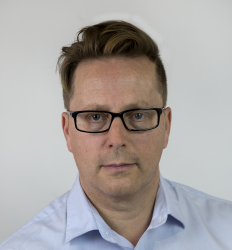 Latest posts by David Llewellyn-Smith
(see all)