Two months ago, ASIC narrowly lost its responsible lending case against Westpac in the Federal Court.
ASIC's case against Westpac went all the way back to 2017, when it commenced proceedings alleging that between 2011 and 2015 Westpac failed to properly assess whether borrowers could meet their repayment obligations before entering into home loan contracts.
ASIC argued that Westpac was overly reliant on the Household Expenditure Measure to assess loan applicants' capacity to meet their repayment obligations. As such, it did not make adequate inquiries about applicants' circumstances. ASIC claimed that in so doing, Westpac breached the responsible lending provisions of the National Consumer Credit Protection Act.
CHOICE and Financial Counselling Australia slammed the Federal Court's decision in favour of Westpac, saying via a statement:
"The Full Federal Court decision suggests that banks do not have to have regard to people's actual expenses when they lend. Worse, the court found that the law as it stands leaves its open for the lender to decide what inquiries it will make."
ASIC abandoned the case against Westpac altogether last month after the heads of the Reserve Bank of Australia (RBA) and Treasury both privately warned it would exacerbate economic uncertainty caused by COVID-19.
RBA Governor, Phil Lowe, then complained to this month's Standing Committee on Economics that mortgage standards are too strict:
"The pendulum has probably swung a bit too far to blaming the bank if a loan goes bad, because the bank didn't understand the customer; if it had done proper due diligence—this is the mindset of some—the bank would never have made the loan. So some of the banks have had this mindset, 'Well, we can't make loans that go bad'".
Accordingly, Australia's regulators have effectively given the greenlight for banks to engage in predatory lending – explicitly against the findings of last year's Hayne banking royal commission.
We are already witnessing the fallout, with banks extending new mortgages to Australians on JobKeeper:
Despite many people taking significant hits to their income during the COVID-19 pandemic, banks are still accepting and green lighting applicants who have suffered significant income losses…

Using a big four bank serviceability calculator, someone on JobKeeper could borrow around $250,000 for a home loan.

This assumes annual income of $39,000, monthly living expenses of $1400, interest rate of 2.79 per cent, 30-year loan, no other debts or credit cards.

Mortgage Choice broker Tim Leonard said many lenders had been "very supportive" of customers receiving JobKeeper payments and were approving loans…

Financial Counselling Australia's chief executive officer Fiona Guthrie said… "I think we should be worried about responsible lending after the Federal Court decision as it could lead to laxer lending standards."
We are only 18 months out from the final report from the Hayne royal commission and responsible mortgage lending is already dead.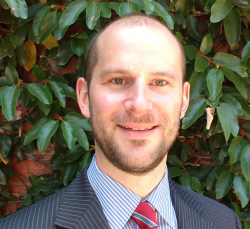 Latest posts by Leith van Onselen
(see all)