Law firm Ashurst claims in a new report that residential property developers are having to deal with the "biggest credit squeeze since the global financial crisis".
Ashurst's real estate finance partner, Ken Nguyen, notes that loans to finance construction are largely unavailable to developers, while he says non-bank lenders such as Bass Capital and CVS Lane are being "extraordinarily cautious" with investors' money:
Not only are loans harder to secure from increasingly cautious and risk-averse banks and non-bank lenders, but they have become more expensive and restrictive since the onset of the COVID-19 pandemic.

…average aggregate margins and line of credit fees offered by banks have increased by 50 basis points since the start of the pandemic, rising from around 3 per cent a year to around 3.5 per cent.

Developers have also had to find significantly more equity to get a bank loan, with average loan-to-value ratios (LVRs) tightening from 62.5 per cent to 50 per cent over the same period.

"Non-bank lenders are focusing on completing existing transactions and getting money repaid on time, rather than writing new transactions," he told The Australian Financial Review.

As a result, Mr Nguyen said developers' access to finance for residential projects post-COVID-19 was "as tough as it has been since GFC"…

"The risky assets are seeing greater falls in valuations and greater falls in LVRs. Lender and valuers are being more cautious in these sectors than for vanilla residential construction loans," [Bass Capital partner Yehuda Gottlieb] said.
This is to be expected. The Australian housing market is facing a ginormous supply glut owing to a huge pipeline of apartments still under construction just as immigration (demand) has collapsed: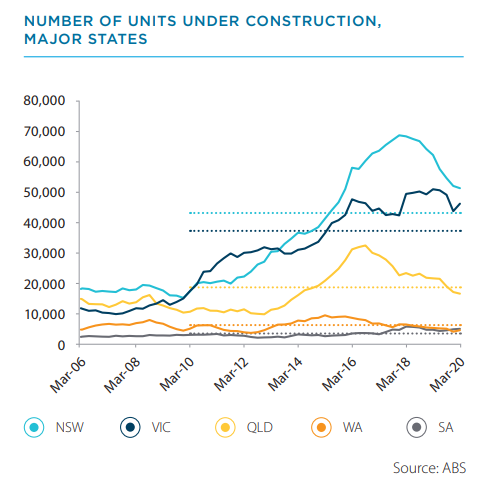 With travel restricted, short-term rentals like Airbnbs have also been dumped onto the long-term rental market, in turn worsening the supply glut.
Who'd want to lend into that environment?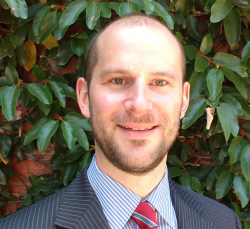 Latest posts by Leith van Onselen
(see all)