The Melbourne Institute has released research on parent's soaring mental and financial stress arising from COVID-19:
In mid-May, 56% of survey participants anticipated they would be personally impacted by the coronavirus for longer than six months. Eight weeks later, 67% now expect the effects to extend for longer than six months.

Additionally, after a period of decrease, the proportion of people vulnerable to mental distress has edged up since June, suggesting a sharp reversal from the downward trend.

Parents with children at home appear to be faring the worst when it comes to mental and financial stress.

"Parents represent a large proportion of the working age population," Melbourne Institute's Dr Susan Méndez says.

"COVID-19 is adding to the stress parents face on a daily basis – which can have flow-on effects to employment, finances and the wellbeing of partners and children. As we look toward economic recovery, governments and employers may need to consider targeted policies designed to support this specific group of Australians"…

With the COVID-19 pandemic, they are now the most distressed group: 25% of fathers whose youngest child is aged 0 to four and 33% of fathers whose youngest child is aged five to 11 report high levels of mental distress.

Among women, mothers used to have better mental health than childless women; now they have lost that advantage. Overall, they are now noticeably worse off than women without kids. Among mothers, mental distress has increased the most (from 9% to 22%) for mothers of older children (youngest child aged 12 to 18).

Childless men and women have also experienced increased levels of mental distress with COVID but less so than parents.

Since the beginning of the pandemic, there has been a strong connection between mental distress, and experiencing financial stress.

Table 1 shows financial stress to be a potentially important mediator for mental distress, but not for everybody. Non-employed fathers indeed display much higher levels of financial stress (51%) than employed fathers (37%), or other non-employed groups (average of 30%).+ On the other hand, financial stress does not explain the very high levels of mental distress experienced by employed parents with children aged five to 11: they experience financial stress at rates very similar to other parents.

The alarming levels of distress experienced by these parents are plausibly caused by life changes beyond their family's financial situation: namely, widespread working from home arrangements and school closures. Before drawing further conclusions on this point, we checked whether employed parents of children aged five to 11 were more often affected by other negative labour market experiences or worries around losing their job. We find this to be an unlikely explanation for the level of mental distress they are experiencing…
Nothing surprising.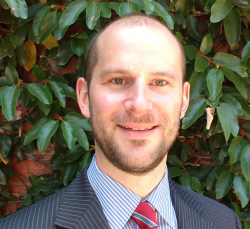 Latest posts by Leith van Onselen
(see all)