See the latest Australian dollar analysis here:
DXY rebounded last night but it was not convincing:

The Australian dollar fell but it wasn't convincing, either:


Gold held the gains:

WTI popped:

Dirt was OK:

Miners too:

EM stocks are marking time:

Junk eased:

US yields rose!

As stocks went nuts:

The only chart that matters presented some AUD/SPX dislocation: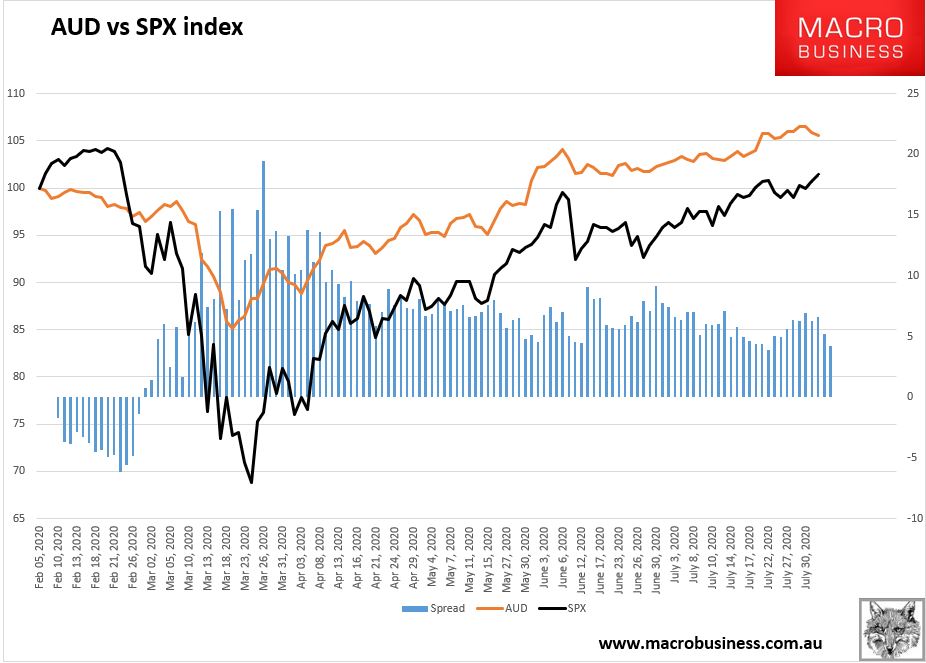 However, there is nothing to suggest that the currency reversed course owing to the swiftly deteriorating local outlook. It was driven by the DXY reversal.
How can that be? Pretty simple. Despite the local economy falling into a protracted depression, with no end in sight, and no clear strategy to exit it as the federation fights over how to address the virus, there will be no further monetary or fiscal easing.
With commodities to remain high, those two inputs are all that is left to drop the currency. And we have the two of the most out-of-touch macro managers in the world in Josh Depressionberg and Deflation Phil.
That means that, so far as our contribution is concerned, only an economy crushed flatter and deeper than elsewhere will deliver us a lower AUD.
It is coming when the housing crash gets moving but not yet.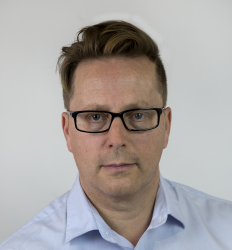 Latest posts by David Llewellyn-Smith
(see all)