Hard lockdowns across New Zealand have driven the first ever decline in annual median weekly incomes, according to Statistics New Zealand:
Median weekly incomes were lower in the June 2020 quarter than they were a year ago, down 7.6 percent to $652 a week, in the wake of COVID-19, Stats NZ said today.

The median is the midpoint, meaning half of workers earned above this amount and half earned below. Stats NZ uses the median value because it is less influenced by very high or very low earners than a mean average.

Median incomes from all income sources dropped for the first time since the series began in 1998. The measure captures income from wages and salaries, government transfers (such as New Zealand Superannuation and Jobseeker Support), and self-employment.

"A number of factors have contributed to this fall, such as people away from jobs without pay due to the COVID-19 pandemic and more people receiving government transfers," labour market statistics manager Andrew Neal said.

"More self-employed earners were seen in lower income brackets as well, with median weekly incomes down almost $100 a week."
This contrasts with data from AlphaBeta and CBA showing Aussie households enjoying boosts in disposable income due to generous emergency income support and early superannuation release: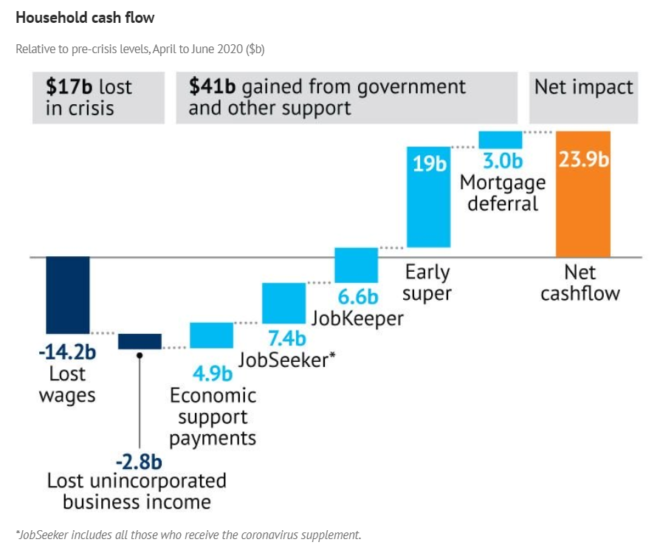 Aussie household incomes will obviously fall once emergency income support is wound back from October:
JobKeeper reduced from $1500 to $1200 ($750 part-time); and
JobSeeker reduced from $1100 to $815.
The Grattan Institute estimates this tapering will reduce income support from $18 billion a month (10.7% of monthly GDP) to $3 billion a month (1.9% of GDP) for the six months beyond: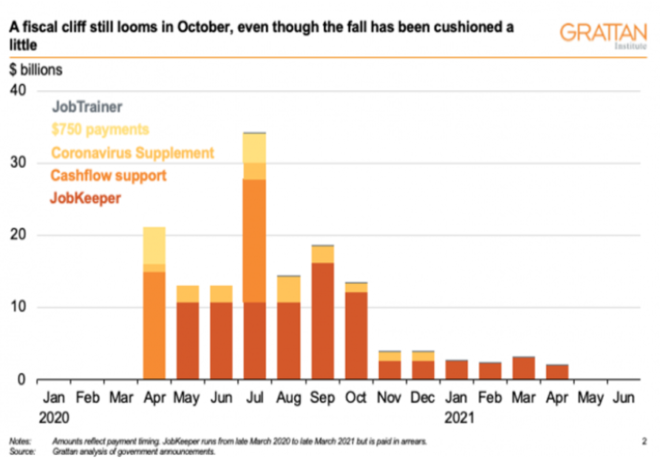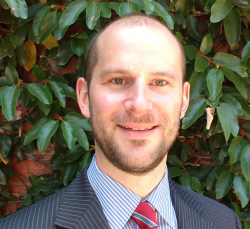 Latest posts by Unconventional Economist
(see all)