After passing 100 days without community transmission of COVID-19, and with life returning to normal (minus international travel), New Zealand consumers threw open their purse strings:
"For a third consecutive month, card spending on the long-lasting goods (durables) remained at higher levels than last year, after falling sharply during April's COVID-19 lockdown when stores were shut," retail statistics manager Kathy Hicks said.

In actual terms, spending on durables had the largest retail industry increase, up $259 million (20 percent) compared with July 2019.

Retail spending using electronic cards reached $6.0 billion in July 2020, up $610 million (11 percent) from July 2019.

"Continued card spending in July coincides with New Zealand being in alert level 1 for a full month, with few restrictions compared with level 4 lockdown in April," Ms Hicks said.

Card spending rose for all but one of the six retail industries, with consumers spending more on groceries, clothing, hospitality, and cars (excluding fuel) than in July 2019…

Lower-level card spending, released to show the impacts of COVID-19, shows that the rise in hospitality was driven by the food and beverage services, up $92 million (11 percent) from July 2019.

"While accommodation spending remains low, New Zealanders' increased spending on eating out throughout the July month has boosted the hospitality industry," Ms Hicks said.
Given household consumption is by far the biggest driver of domestic demand, New Zealand's economy was looking poised for a V-shaped recovery.
But then last night we got news that COVID-19 had emerged in Auckland, throwing the city into a three day stage 3 lockdown until the source of the outbreak is contained:
More than three months after its last case of community spread, New Zealand has four new cases of the coronavirus from an unknown source. The island nation, seen as a global exemplar in the battle to contain the coronavirus, moved quickly to identify the source of transmission and halt further spread.

All four cases are members of the same family, who live in South Auckland, the government said Tuesday.

The first case identified in the cluster was a person in their 50s with no overseas travel history. The person has been symptomatic for five days and was confirmed positive on Tuesday. The six members of the person's household were then tested: three tested positive and three negative.

While the cases are all in one household, more than one workplace was affected, Prime Minister Jacinda Ardern said at a late evening press conference on Tuesday in which she announced a heightened state of alert for the country…

All close contacts of the four cases will remain in self-isolation for 14 days, and casual contacts of the infected individuals will self-isolate until they have a test result…

Auckland is moving to Alert Level 3 for at least three days, and the rest of New Zealand to the lower Level 2. The country had been at Level 1 since June 9, during which life largely returned to normal. Its border remains closed to foreign nationals.

"These three days will give us time to assess the situation, gather information, make sure we have widespread contact tracing so we can find out more about how this case arose and make decisions on how to respond to it," the prime minister said.

"We are asking people in Auckland to stay home to stop the spread," Ardern continued. "Act as if you have COVID and as if the people around you have COVID. At Level 3, you are asked to stay at home in your bubble, other than for essential movements such as going to the supermarket or local recreation."
If the outbreak is quickly contained, it won't have too much impact on the New Zealand economy. On this point, I am impressed with New Zealand's ability to move early, rather than letting the virus spread and having to lock down harder for longer (Victoria's approach).
The world is watching with interest.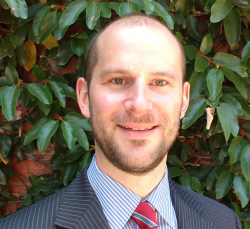 Latest posts by Unconventional Economist
(see all)