Australia's $51 billion National Broadband Network (NBN) is not even finished but already requires upgrades to compete against new emerging technologies, such as 5G, at an additional cost of $7 billion:
NBN Co is considering upgrading its problem-plagued fibre-to-the-node (FTTN) and fixed wireless footprints to fibre-to-the-premises (FTTP), a report in telco industry newsletter CommsDay claimed on Monday.

Australia's major telcos including Telstra, Optus, and TPG, have stepped up their competition to the NBN, setting their sights on capturing close to a third of the nation's broadband market with 5G.

Telstra has acclerated the rollout of its 5G network, last week pledging that 75 per cent of the population will have access to Telstra 5G by June next year.

The telcos believe they "can get a 30 per cent share of the broadband market, and that cost would really hurt the NBN Co", independent telecommunications analyst Paul Budde said.

This threat has forced the NBN Co to heed the pleas of experts and seriously consider the prospect of pivoting to fibre-to-the-home…

These upgrades would cost about $7.1 billion, or $1500 per premises.
One of the biggest shortcomings of the NBN is that the Coalition Government chose to stick with the old copper network in many areas instead of rolling out fibre optic networks.
While this decision saved money initially, it has severely limited the NBN's speeds and reliability, leaving it poorly placed to compete against emerging technologies like 5G.
The Parliamentary Budget Office recently reported that the "fair value" (or saleable value) of the NBN was only $8.7 billion. This is less than one-third of the federal government's equity investment. As such, the NBN requires a $21 billion writedown.
With every competing 5G service, the likelihood of NBN Co ever making a profit recedes. It also makes the PBO's "fair value" estimate increasingly fragile, in turn ensuring the federal government faces an even bigger writedown.
The whole NBN project has become a giant boondoggle of waste and mismanagement.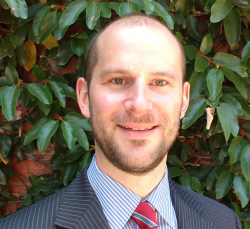 Latest posts by Unconventional Economist
(see all)