National Australia Bank (NAB) has forecast that the Victorian economy will contract by 9.2% in 2020-21, with the state's six-week lockdown reducing output by 15% in the September quarter alone:
The restrictions in Victoria could well reduce Victorian output by around 15% in Q3. Nationally that would take around 3 per cent off Q3 GDP. Over the course of 2020 we now see output down around 5.7% nationally including a fall of 6.25% in Q2 (-3.8% in year average terms). With the withdrawal of current fiscal stimulus in early 2021 we don't really see a rebound in growth till mid 2021. As a result we see GDP rising by around 3% through 2021 –but less than 1 per cent in year average terms, with GDP not returning to its end 2019 level until early 2023…

Consequently, unemployment is expected to peak at around 9.6% in early 2021, and to still be around 7.6% by end 2022. One implication of this is wages growth will remain lower for longer, as will inflation.

While the focus is currently on Victoria due to introduction of stage 4 restrictions, no state/territory is immune from the fall-out of COVID-19. While high frequency indicators such as NAB's internal data and google mobility have notably weakened in Victoria, they have softened in the other states as well…

Labour markets have deteriorated across all regions as has wage growth and consumer sentiment, which will result in ongoing headwinds to consumer spending and housing market activity. Similarly, the slowdown in population growth due to international border restrictions will impact all states…
If NAB's forecasts are right, Victoria's economy would effectively shrink to early 2016 levels, thus jettisoning four years of growth. This would also be the biggest jurisdictional contraction in recorded history.
It would also mean the national economy would remain in recession in Q3, plunging by a further 3%.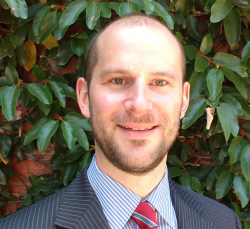 Latest posts by Unconventional Economist
(see all)