Alan Kohler has joined the chorus warning that Australia faces a tsunami of mortgage defaults once repayment holidays and emergency income support is unwound from October:
Morgan Stanley commissioned a survey of mortgagors as part of some research on the impact of the coronavirus, and found that 55 per cent of them have received some form of income support.

To repeat: more than half those with a mortgage are getting (mostly) government help!

Only 8 per cent were using the banks' repayment holiday, while 22 per cent were on JobKeeper, 15 per cent on JobSeeker, 24 per cent had received one or more of the $750 one-off payments and 11 per cent had taken early super.

The real shocker in my view is that 15 per cent of those surveyed with a mortgage are on the dole, now $557.85 per week, so presumably they can afford repayments. It will soon come down to $407.85, until December 31, and then return to the old rate of $282.85 a week in January, or $40.41 per day. Call it what you like — dole, Newstart, JobSeeker — no one getting it services a mortgage.

Meanwhile JobKeeper gets reduced to zero in March, there are no more one-off $750 payments planned, mortgage repayment holidays are due to end in January and two super withdrawals of $10,000 each are it.

To sum up: the survey suggests that 3.3 million people (55 per cent of Australia's 6 million mortgages) need to find decent jobs within six months or they'll default.
There's no doubt that a perfect storm is brewing for Australia's mortgage slaves as:
JobKeeper is reduced from $1500 to $1200 ($750 part-time) from October;
JobSeeker is reduced from $1100 to $815 in October, and then back to $282.85 from January;
Early access to superannuation is ended from January; and
Mortgage repayment holidays taken up by nearly 500,000 borrowers (comprising 11% of total mortgage) are tapered in October and fully unwound in January.
The big risk is that literally hundreds of thousands of mortgage holders are forced to sell, causing property prices to collapse.
The risk is obviously highest for Australia's 1.3 million negatively geared investors caught in a pincer between falling property prices and rents.
Losing money on one's investment is difficult at the best of times. It's even harder in the face of mass unemployment and falling disposable incomes.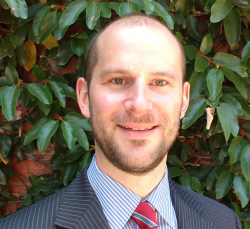 Latest posts by Unconventional Economist
(see all)