Westpac yesterday released its third quarter results, with the company announcing that it would not pay a dividend due to "significant uncertainty" and "increased provisions for bad debts" as "many mortgage and business customers continue to require assistance".
Included in its disclosures is the below slide showing that 78,000 customers had deferred $30 billion worth of mortgages as at 31 July:

Looking at the breakdown reveals that just over one-third of mortgage deferrers are property investors, with 22% interest-only. Moreover, the overwhelming majority (80%) are less than three months ahead on their repayments:

NSW and VIC, whose property markets have been hardest hit by the COVID-19 downturn, also account for 70% of mortgages deferred.
Finally, Westpac revealed that mortgage delinquencies have risen significantly:

Westpac's sour prognosis follows NAB's disclosure last week that 86,000 mortgages have been deferred totalling some $35 billion:

This comprised:
~30% of mortgage deferral customers have no redraw / offsets available.
~70% of mortgage deferral customers are <3 months ahead on repayments.
NSW accounts for 40% of mortgage deferrals versus 32% for VIC
44% of deferrals are investors
The CBA, by comparison, last week reported 135,000 deferred mortgages, of which 16,200 (12%) are at "higher risk" of defaulting.
As we know, the Australian economy is operating in an artificial bubble of emergency income support (i.e. JobKeeper and the JobSeeker supplement), alongside mortgage repayment holidays.
From October, this emergency income support will be lowered as followed:
JobKeeper reduced from $1500 to $1200 from October ($750 part-time); and
JobSeeker reduced from $1100 to $815 from October.
The Grattan Institute estimates that this tapering will reduce income support from $18 billion a month (10.7% of monthly GDP) to $3 billion a month (1.9% of GDP) for the six months beyond:

Thus, struggling mortgage borrowers will come under increasing financial pressure, potentially leading to a tsunami of mortgage delinquencies and/or forced sales.
The risk is obviously greatest for the large pool of negatively geared landlords in Sydney and Melbourne suffering both falling prices and rents.
So, after being the prime beneficiaries of Australia's 30-year long mortgage credit boom, Australia's banks are about to cop it in the neck as it unwinds abruptly.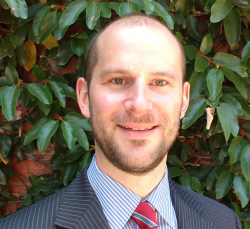 Latest posts by Unconventional Economist
(see all)