This is incendiary stuff from Coalition stalwart, David Kemp, at the AFR:
Slowing the spread of the virus was the policy announced by the Prime Minister and that Australians supported, on the basis that it was the policy of the so-called national cabinet. Unfortunately, some states opted for a political strategy of heightening community fears over every new infection, effectively supporting the chimerical goal of permanent elimination of the virus in their state, leading to further restrictions.

These conflicting policies have never been admitted, justified or even debated publicly by our governments.

The authoritarian outrage now being enacted in Victoria is without coherent justification. If it has one, it is that the Victorian government is incapable of putting in place an administrative system to quarantine infections and trace contacts, the obvious alternative. No clear public analysis has been made available.
It's not an obvious alternative yet. NSW has done well but it is still early.
Nor is eradication impossible with the right will and leadership, obviously enough, given other states.
It is absolutely true that the Andrews Government is a catastrophe. But Kemp's outburst is also the plaintive whine of a Liberal Party whose suppression strategy has not worked in a fractured federation and, arguably, it should have known that it wouldn't.
It was too clever by half. Why didn't it take control of the borders and quarantine with the army like NZ? It hid behind diffused responsibility instead.
As well, if VIC fails to eliminate the virus this time around then no other state will open to it ever again.
Readers will know that I'm one of the lucky ones that is currently into his third lockdown. It sucks the big one but, OK, I'll do it for as long as necessary to rid us of this scourge.
But I'm not going to do it for a toxic David Kemp's permavirus dystopia. Nah, ah.
Dodgy Dan knows this. And if the Feds come at Victoria with an insistence that he "suppress" the virus then Andrews will go all-in on elimination.
And, the likes of me, who are appalled at his failed state, will back him in.
Andrews has the whip hand. He has the power to stay shut. The power to force Morrison to spend. And, before long, the power to shut NSW down as well. In fact, at this point, Dan Andrews is the real prime minister of Australia.
Morrison should ignore the internecine whine of Kemp et al and get in front of this by backing elimination so that he can at least appear to be in charge.
That should be easy for Scotty from Marketing.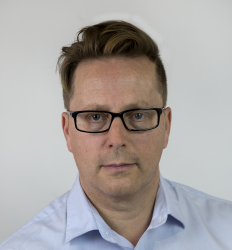 Latest posts by David Llewellyn-Smith
(see all)