See the latest Australian dollar analysis here:

by Chris Becker
Risk is taking a nosedive going into the afternoon session here in Asia in the wake of Trump's executive order around another Chinese app, with USD coming back against most of the undollars and stock markets getting very nervous before tonight's US unemployment print (NFP). Gold has surrounded some ground from its record high above the $2070USD per ounce level overnight, but its silver that's floundering, off by nearly $2USD per ounce after almost hitting the $30USD per ounce level: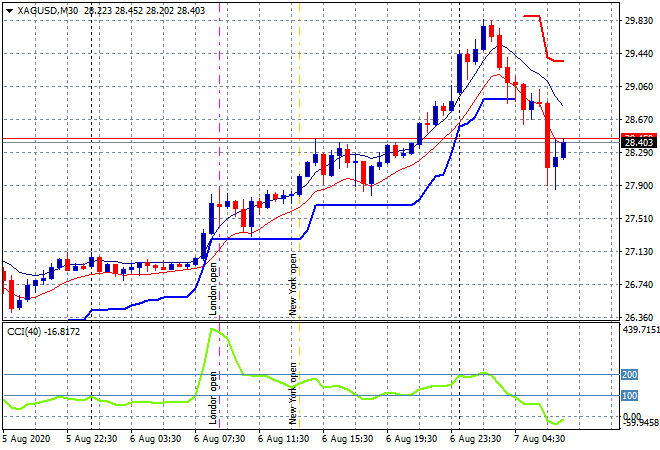 In mainland China, the Shanghai Composite is falling sharply, down over 1% to 3337 points, while in Hong Kong the Hang Seng Index is in full reversal, down more than 2% to 24364 points. Japanese stocks are also moving lower, with the Nikkei 225 falling 0.7% to 222548 points as Yen buying abates a little with the USDJPY pair holding steady for the past 48 hours just above the mid 105 level: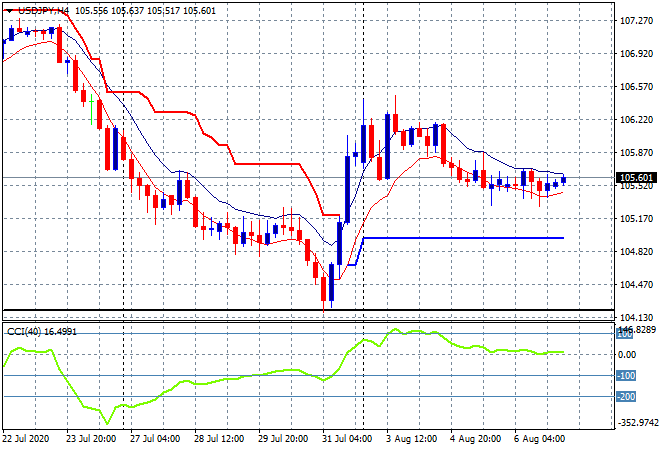 The ASX200 is playing ball and not being the odd one out in the wake of the RBA SOMP, taking back all of its previous gains and then some to be down over 0.7% going into the close, currently at 6000 points exactly.  The Australian dollar is down from its weekly highs overnight, just clinging on to the 72 handle: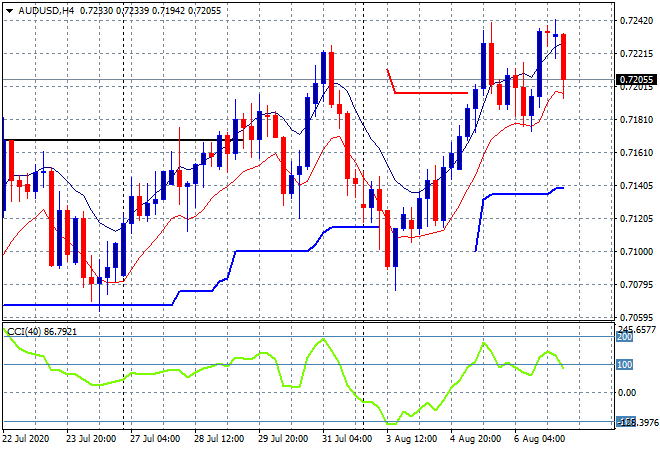 Eurostoxx and S&P futures are both retracing with the S&P500 four hourly chart still showing no signs of reversal as this weeks trend gets booked in before the NFP tonight: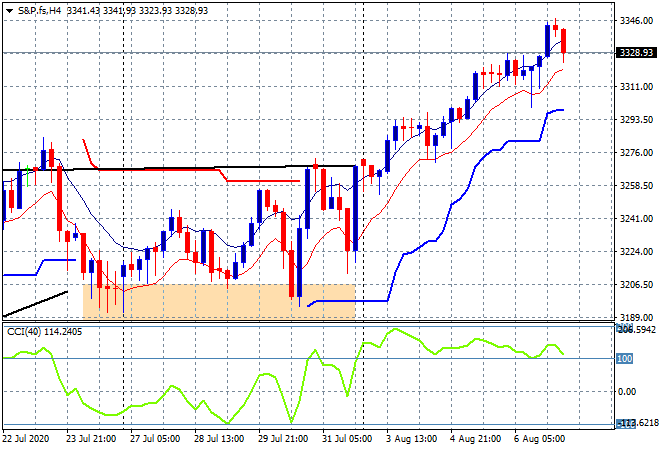 Have a good weekend, stay safe and a free biscuit to those who get the meme of the day, dark as it is….
Latest posts by Chris Becker
(see all)