Australia's net immigration is forecast to have totalled 168,000 in the year to 30 June, compared with 239,600 in the previous calendar year.
Prime Minister Scott Morrison has indicated that COVID-19 restrictions may see net immigration fall to only 36,000 in 2020-21. This would result in the nation's annual population growth falling to 0.7 per cent, its lowest level in more than a century.
As usual, economists are scaremongering that these lower levels of immigration will smash the Aussie economy:
Australia's resilience in past economic crises owed much to an open-door immigration policy that drew skilled workers to its cities, students to its colleges and manual labour to its fields.

By forcing the closure of national borders, the coronavirus pandemic has kicked that pillar away…

Immigration matters because it can swell the workforce, drive spending on infrastructure such as schools and hospitals, and make people feel wealthier by fuelling house prices…

"This is a huge hit," said Shane Oliver, chief economist at AMP Capital…

Stephen Halmarick, chief economist at Commonwealth Bank, saw little prospect of borders reopening fully until well into 2021.

He said the steep drop in population growth would be felt widely — from education and tourism to agriculture and retail…

Tom Kennedy, an economist at JP Morgan, said the impact of fewer foreign students on the economy would likely be felt even after their classes were due to wrap up. That is because many later take up permanent residency and settle in the country.

The outlook for residential construction is also worsening. An apartment boom, focused on suburbs of Sydney and Melbourne popular with immigrants, was ebbing when the pandemic hit. National Australia Bank said slower population growth could mean 190,000 fewer homes need to be built than forecast.

Some economists predict Australian house prices will fall by 10 to 20 per cent in the next year as demand slackens…

With Australia's economic recovery looking more like a "swoosh" than a V shape, and with the unemployment rate at 7.4 per cent, unions may agitate for less immigration to protect jobs and support wages. That could stifle population growth even after the border reopens.
For the past 15 years, Australian policy makers juiced the economy by importing hundreds of thousands of people annually to work in non-tradeable services industries, alongside increasing household debt. Together, these drove consumption and malinvestment into property and catch-up infrastructure, rather than productivity, in turn eroded living standards.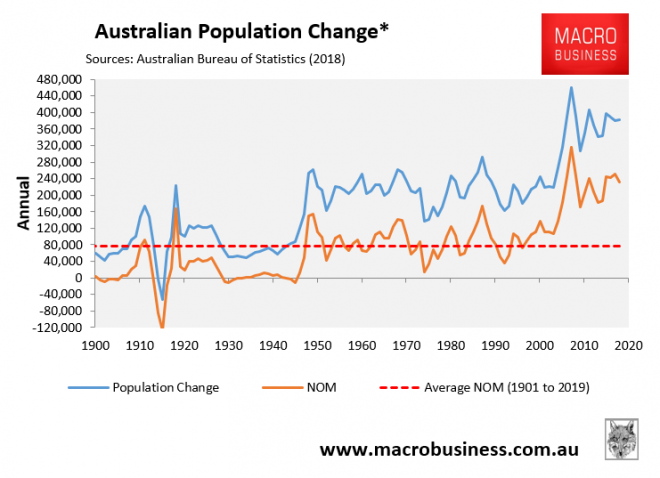 Adding roughly one million people every 2.5 years also diluted Australia's fixed mineral endowment, in turn diluting wealth per capita and making us individually poorer than we otherwise would have been.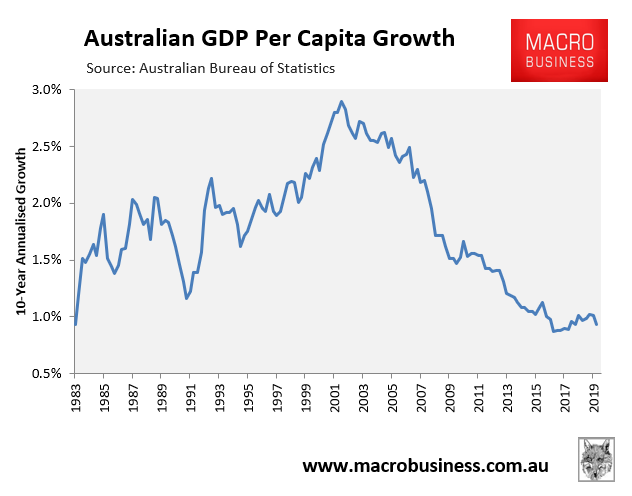 In short, an economy built around mass immigration and population growth is a dumb economy.
The COVID-19 pandemic is the perfect opportunity to reset immigration back to early-2000 levels and create a more sustainable Australia built on growth in both productivity and individual living standards.
Lower immigration will lower the Australian dollar and input costs such that Australia grows more by creating and exporting goods and services rather than importing people. It will also enable Australia to catch-up on its chronic infrastructure deficit, in turn boosting productivity and living standards.
The world has 7.6 billion people. Australia doesn't need to import them to sell to them.
Policy makers must use this crisis to put Australia on a more sustainable path.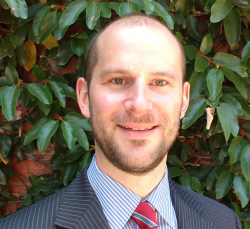 Latest posts by Leith van Onselen
(see all)