Labor defence spokesman Richard Marles has accused the Morrison government of mismanaging the $90 billion future submarine program, claiming its mismanagement has compromised Australia's national security. In particular, Marles accuses the government of being "negligently premature" by choosing France's Naval Group ahead of rivals before designs for the submarines had even been finalised:
Mr Marles says the submarine acquisition should be on the radar of every Australian because it is the single most expensive item purchased since Federation, and Australia's national security "desperately requires the evolution of its long-range submarine capability"…

"Our national security has been profoundly compromised. Australia now has a major problem in relation to the single most important military platform this country possesses," Mr Marles will say.

"Scott Morrison's Liberals have failed Australians with our national security"…

"The failure to compete the design has meant that from the very outset Naval Group has been put in a position of supreme bargaining power which in turn has enormously disadvantaged Australia in the management of this program"…
This echoes Robert Gottliebsen's claim last month that that the Defence Department had been 'captured', putting itself in a position whereby it did not have the option of either cancelling the project or going to an alternative bidder.
Brian Toohey's testimony is as true today as when he made it three years ago:
…everything is wrong about the Turnbull government's decision to build 12 extremely large submarines in Adelaide.

…The government's refusal to go with an off-the-shelf design will cost more billions, because the first of new submarines won't be operational until after 2030 and the last until almost 2060.

This means the decrepit Collins class submarines will have to be kept going for more than 20 years beyond their planned 2025 retirement date – necessitating new capital spending and very high maintenance and operating costs that will soon pass $1 billion a year.
And to think this $90 billion farce only came about to pork barrel the seat of former Defence Minister Christopher Pyne by 'creating' 3,000 jobs.
The submarines debacle must rank as one of the biggest examples of government waste and mismanagement on record.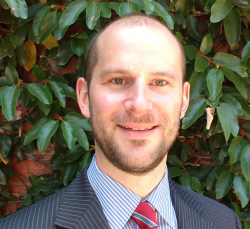 Latest posts by Leith van Onselen
(see all)