According to Alan Kohler, a wave of insolvencies is set to hit Australia, adding to the hundreds of thousands of unemployed already thrown out of work by the COVID-19 pandemic.
Some expert estimates suggest that up to 100,000 businesses could go under in the next few years. As Alan Kohler explains, a lot depends on the temporary safe harbour for these companies being extended:
"The Corporations Act was amended at the same time as JobKeeper was brought in March to allow businesses to trade while insolvent for six months. It's usually an offence. And that ends on September 25th.

"Demand for air travel and tourism has virtually collapsed. And that has virtually disappeared…

"There are thousands of businesses that depend on people travelling. Like retail, restaurants, security firms and caterers…

"But other private data is showing that trouble is brewing more broadly. The average delay in paying invoices across all industries has blown out from 11 days to 49 days…

"Basically, the safe harbour amendments is keeping thousands of zonbie businesses from going to the wall until September the 25th.

"Insolvency practitioners say they are bracing for a tsunami of insolvencies after October. One told me he wouldn't be surprised in 100,000 businesses went broke…

"Insolvencies caused from the GFC peaked in 2012, four years later. And that's what always happens. The average time between a business going insolvent and admitting it is 18 months…

"There's gonna be a long, catastrophic wave of insolvencies that will lead to higher unemployment and pressure on the banks.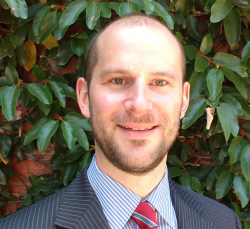 Latest posts by Leith van Onselen
(see all)