Good work from Chris Joye today:
One significant concern relates to record unofficial arrears in illiquid and subordinated bonds comprising "securitised" portfolios of Australian home loans, SME loans and consumer loans that are packaged up and sold to investors through residential mortgage-backed securities (RMBS) and asset-backed securities (ABS). We are particularly anxious about RMBS and ABS issued by non-bank lenders, which are not actively supervised by Australia's tough banking regulator that mandates minimum lending standards for deposit-takers.

Non-banks typically target borrowers who cannot get finance from normal banks, which often means consumers with higher default risks. If around 10 per cent of all bank borrowers have been forced on to loan repayment holidays, it is reasonable to assume that non-banks will be suffering from similar, if not worse, arrears.

…These repayment holidays are not being recorded as arrears (or defaults), but APRA has said lenders will have to do so by the end of their deferral periods. Our analysis indicates that this means that RMBS and ABS arrears should start spiking in March and April next year. (Technically, under an Australian mortgage agreement once you miss a repayment you are legally in default, although banks rarely exercise their rights until you have missed many months of payments.)

Most RMBS/ABS bonds have "step-down" provisions that mean if the reported 60-days arrears rate climbs beyond a threshold (normally 4 per cent), the lower-ranking, or junior, bonds will stop receiving repayments of principal from their borrowers (they only receive interest) with these cash flows diverted to the highest-ranking, or senior, bonds. (An ABS or RMBS issue is normally broken up into three to six different bonds delineated by their ranking and entitlement to the cash flows paid on the loans.)

This means that the expected life of the subordinated bonds could blow out as principal repayments are deferred. Among other things, this could reduce both the liquidity and price of these RMBS and ABS securities. Similar risks apply to the warehouse facilities that are extended to non-banks prior to securitising a loan portfolio via the sale of RMBS and ABS. Coupled with the soft housing market, it does not make for a comforting picture.

Having said that, we have a constructive view on Aussie housing and expect the current soggy conditions to be superseded by a recovery next year. Since March we have argued that national house prices would flat-line to fall by up to 5 per cent during the COVID-19 shock, following which the value of bricks and mortar should start appreciating again. Although the second wave in Victoria threatens this perspective, the housing market's performance is tracking in line with our expectations with national prices off only 2 per cent since April after increasing in both March and April.
Forget the last bit unless the borders are reopened which is low probability. It might happen if Andrews forces the nation to eliminate the virus but not in that timeframe.
That means the real question raised by Chris' analysis is what happens to banks and bonds when APRA extends the default holiday again.
Zombification.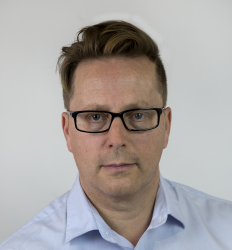 Latest posts by David Llewellyn-Smith
(see all)