MB has spent a lot of time focusing on the 'fiscal cliff' facing Australian households once emergency income support is wound back from October, specifically:
JobKeeper will be reduced from $1500 to $1200 ($750 part-time); and
JobSeeker will be reduced from $1100 to $815.
This 'fiscal cliff' is illustrated nicely below by the Grattan Institute, which estimates that these changes will reduce income support from $18 billion a month (10.7% of monthly GDP) to $3 billion a month (1.9% of GDP) for the six months beyond:

In turn, household disposable income will be reduced significantly, resulting in less consumption and demand in the economy (other things equal).
Today I want to focus on the JobSeeker supplement alone. Because while payments to the unemployed will be reduced by $285 per fortnight, eligibility criteria will also be tightened, which will significantly reduce the reach of these payments.
First, mutual obligations will return this week with those on JobSeeker required to apply for four jobs per month. And by September, that job search rate will increase.
Second, and more importantly, changes made to the "liquid assets" test — which measures what the Governments deems "funds readily available to you" – means many JobSeeker applicants will be denied their claim for up to 13 weeks:
Under the JobSeeker eligibility changes set to come into effect on 25 September, Australians applying for the payment will need to pass the liquid assets test.

The liquid assets test measures the amount of easily available cash Australians have on hand.

If those applying for JobSeeker have more than $5,500 on hand, they may need to wait to access the payment. That waiting period can be as long as 13 weeks for Australians with more than $11,500 in liquid assets.
Around one million Australians that have accessed their superannuation early could find themselves adversely affected:
"If someone has drawn down on their super and that money is now sitting as a liquid asset in their savings account, that will count towards the total of their liquid assets which will be assessed for the liquid asset waiting period," the Department of Social Services deputy secretary of the Covid-19 Taskforce Nathan Williamson told the Senate Select Committee on Covid-19 on Thursday…

Around 2.6 million Australians have accessed their super early through the scheme, with 1 million accessing their super twice. And of those, around 60 per cent used it to pay down debts while an additional 36 per cent used it to add to savings, Treasurer Josh Frydenberg said this week.
As noted by the Grattan Institute's Brendan Coates in the video below, the JobSeeker liquid assets test risks stalling the economy:
"The more that we rely on people relying on their own savings to get themselves through, then the less willing and able they are going to be able to spend on the other side of the crisis".
Too right. Tens of billions of dollars worth of disposable income is scheduled to be pulled from the economy in October. This will inevitably weigh heavily on the economic recovery.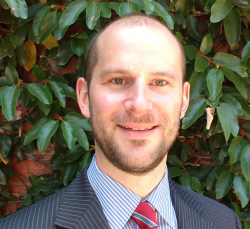 Latest posts by Leith van Onselen
(see all)