With COVID-19 ripping through India: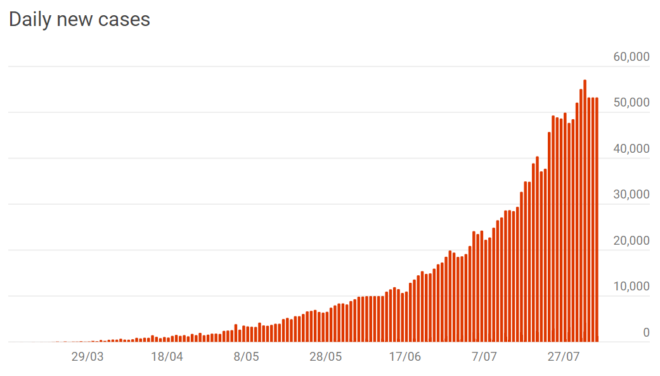 An Indian education agent has demanded that Australia open its border to international students:
Navjot Singh, a migration agent based in the northern Indian state of Punjab says policymakers in Australia need to do a lot more than just granting post-study work visa rights to retain its current students.

"Australia's recent measures have brought it at par with Canada and UK, but the biggest difference in terms of present circumstances is that unlike Australia, UK borders remain open and Canada is also permitting select students under limited conditions – an option that so far isn't available to Australian students," he says.
International Education Association of Australia chief executive, Phil Honeywood, has also stepped up pressure on the federal government to open the border to international students:
"I would like to argue that Australia seems to have contained the virus when you see it in terms of a number of deaths and the number of cases, even with the recent Victorian outbreak. So that should put the message globally that Australia is a safe study destination as compared to many other countries like the UK, US or Canada," he says.

Mr Honeywood adds that these arguments will hold ground only if the Australian government allows jurisdictions to bring back international students as per the initial plans.

"We have to make sure that we get the secure corridor pilot programs up and running very soon which, initially will be launched in Australian Capital Territory and South Australia and maybe Northern Territory for returning international students.

"We are hoping existing students will be allowed to return in the next two or three months and new students by January-February next year"…
The claim of a "secure corridor pilot program" is pure marketing spin. There is no such thing.
The risks of further outbreaks would only multiply with thousands of international students arriving from virus-ridden nations like India.
It only takes a few infected international students to breach quarantine for the entire Australian economy to be put at risk. One only has to look at Melbourne's disastrous quarantine failure to see the risks.
Australians (Victorians in particular) have not been put under house arrest for months to get COVID-19 under control so that our greedy universities and their captured political mates can bring in thousands of potential virus carriers from overseas, subsidised by taxpayers.
Nor should international students be allowed in before Australians are freely permitted to travel across states and abroad.
Australia's international border must remain closed to everyone except returning citizens and permanent residents. No exceptions.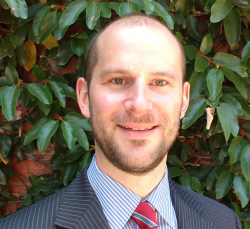 Latest posts by Leith van Onselen
(see all)