From Roy Morgan Research:
In July Australians expected inflation of 3.4% annually over the next two years, up 0.2% points on the record low in June. Inflation Expectations are down a significant 0.7% points on a year ago.

For much of Australia the month of July began with hope that the COVID-10 pandemic was successfully being dealt with but as the month progressed the virus re-emerged.

This was particularly evident in Melbourne which progressively introduced new restrictions throughout the month including re-entering Stage 3 lockdown on Thursday July 9. Sydney also experienced renewed outbreaks during the month with restrictions being re-imposed to limit gathering sizes at certain venues.

With this in mind the increase in Inflation Expectations in July were driven by increases in Australia's largest cities of Sydney, up 0.1% to 3.4%, Melbourne, up 0.6% to 3.4% and Brisbane, up 0.1% to 3.5%. Tasmania recorded the largest monthly increase, up 0.7% to 3.6%.
In contrast, in cities with relatively few cases, Inflation Expectations declined in July and were down 0.1% to 2.8% in Perth and down 0.6% to 3.1% in Adelaide.

Inflation Expectations are split significantly on gender lines with women expecting annual inflation of 4% over the next two years while men expect inflation of only 2.8%.

There are also clear differences between different age groups with people aged 14-24 (3.6%) and 65+ (3.5%) expecting above average annual inflation over the next two years and those aged 35-49 (3.2%) and 50-64 (3.2%) with below average expectations.

At a State based level people in Queensland (3.7%) and Tasmania (3.6%) have the highest Inflation Expectations over the next two years. People in Western Australia (2.8%) and South Australia (3.1%) have clearly the lowest while those in both Victoria and New South Wales are in line with the national average…
Next stop wages.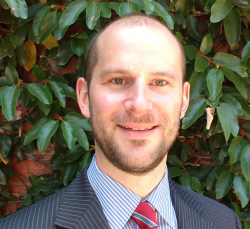 Latest posts by Leith van Onselen
(see all)