While Australians across the private sector are losing jobs at an alarming rate, they are also suffering the biggest cuts in wages.
Yesterday's wage price index from the Australian Bureau of Statistics (ABS) showed wage growth in the private sector plummeting to a record low 0.1% in the June quarter, versus 0.6% growth across the public sector: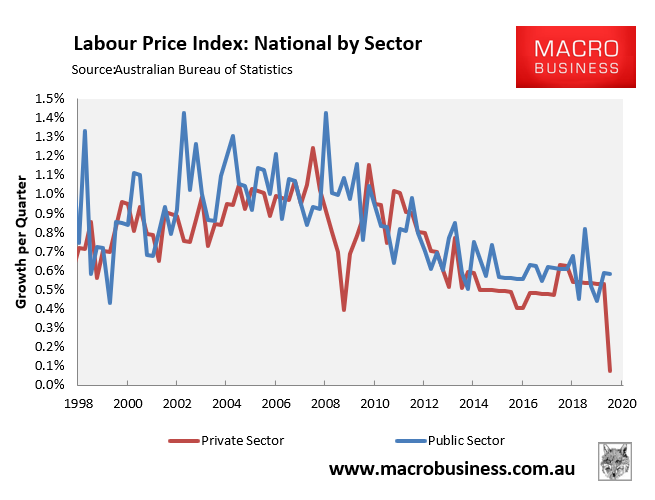 In the year to June 2020, private sector wages grew by a record low 1.7%, well below the public sector's 2.1%: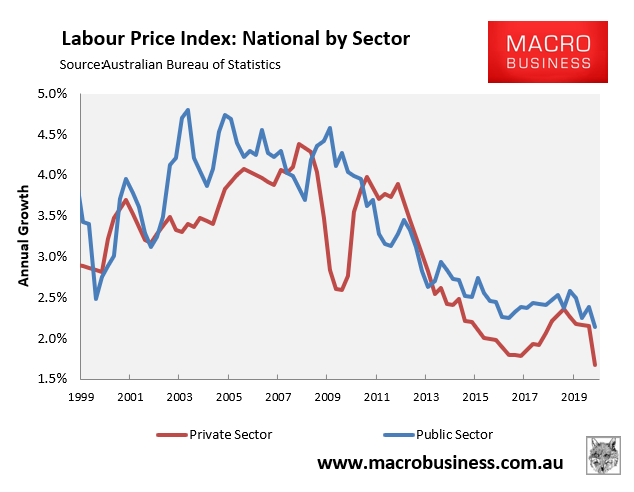 Taking a longer-term view, public servants have also enjoyed stronger wage growth than their private sector counterparts.
Since June 2002, real wages in the public sector have grown by 16.3%, dwarfing the private sector's 9.1% real wage growth over the same period: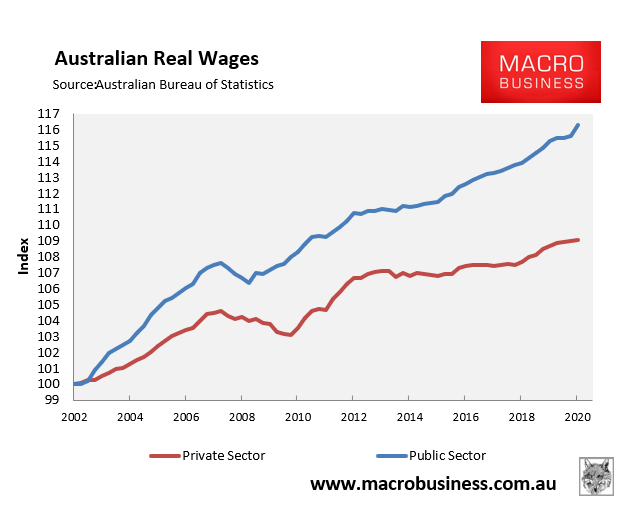 With the recessionary impacts of COVID-19 likely to linger for years, the pay gap is likely to widen further.
Thus, it has never been a better time to be a public servant in a safe, secure and well paying job.
Later today we will receive average weekly earnings data for the May quarter. No doubt it will show similar gaps.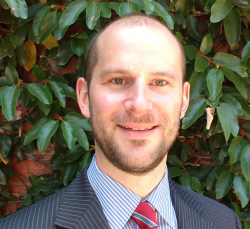 Latest posts by Leith van Onselen
(see all)