As we know, Melbourne has been the biggest recipient of the 'Big Australia' mass immigration policy, with its population growing by around 50% since the beginning of this century: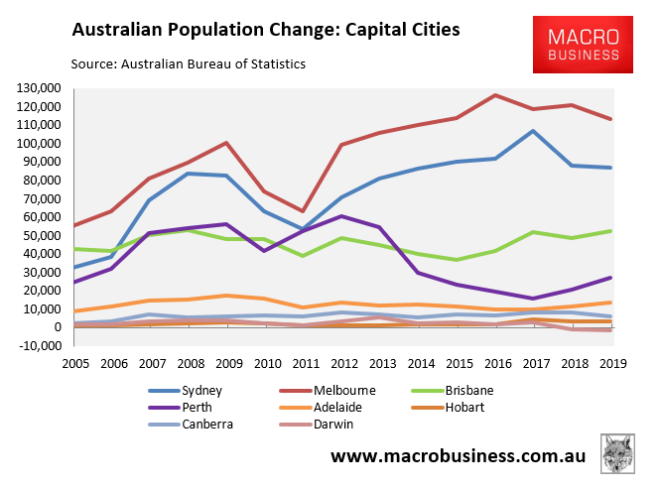 Yesterday's article from The Conversation says a lot about the diminution in quality of life experienced in Melbourne where the mantra has been growth at all costs:
Under the stage 4 restrictions enforced throughout metropolitan Melbourne, residents can exercise for one hour each day, within five kilometres of their home…

Unfortunately, some Melburnians have little or no access to parkland within their permitted 5km radius, meaning they are likely to miss out on these benefits…

For each mesh block zoned as residential, we tallied up the total area zoned as parkland within a 5-kilometre radius. The results are shown in the interactive map below, in which darker greens indicate a larger area of available parkland (very light green: 0-4.5 sq km; light green: 4.5-9.2 sq km; mid-green: 9.2-13.2 sq km; dark green: 13.2-19 sq km; very dark green: more than 19 sq km).

Of the 42,199 residential mesh blocks currently under stage 4 restrictions, 3,496 have between 0 and 4.5 square kilometres of parkland within 5km. This equates to about 135,000 homes or 340,000 people with little or no access to parks within their permitted area for exercising…
This is the inevitable outcome of rabid population growth combined with densification and over-development.
Modelling by Infrastructure Australia also projects the situation to get much worse as Melbourne's population swells to 7.3 million people by 2046, a further increase of 2.2 million people: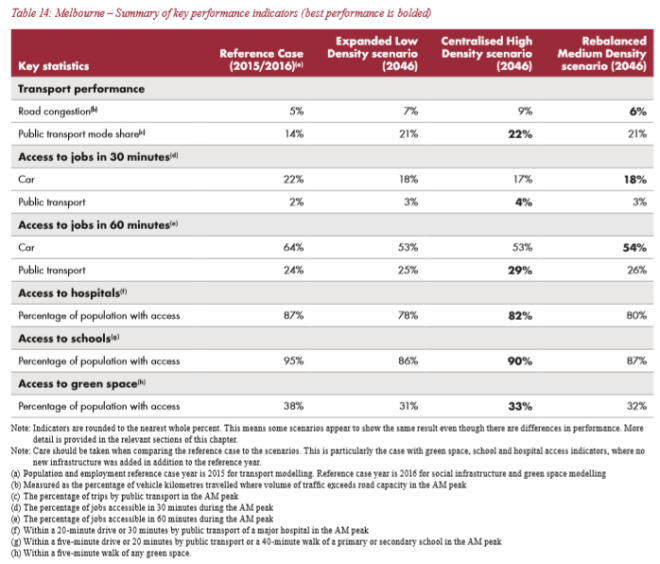 As shown above, access to green space is projected to worsen under every development scenario, as are traffic congestion, commute times, and access to jobs, schools and hospitals.
One of the few positive externalities of COVID-19 is that it has killed the mass immigration policy (at least in the short-term), thus allowing Melbourne to 'catch-up' on its massive infrastructure deficit.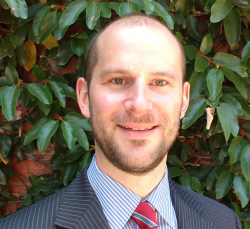 Latest posts by Leith van Onselen
(see all)