Though at least he covers it. Via Gottiboff:
The dam wall holding commercial gas prices at ridiculous levels is starting to crack

…The crack in wall was actually opened by ACCC chief Rod Sims late in 2017 when he approved a buying group, Eastern Energy Buyers Group, to aggregate orders from medium sized businesses up to 16 million gigajoules of gas. It's actually a small amount of gas – about 10 per cent of the Victorian market and 1 per cent of the Australian market, but it was a start. The Eastern Energy group was not certain it could slash prices by dealing direct with producers, so its maximum request was pitched low. Sims naturally granted the full request. In hindsight perhaps it should have asked for more but, given what has been achieved, it is highly likely that, if they ask the ACCC, they will receive a greater quota to widen the dam crack.

…In all, some 27 gas users, mainly from Victoria, are benefitting from the buyers group's slashed prices. They are led by Australian agricultural suppliers Ridley, listed dairy food group Bega, and Smorgon.

The approach by the government has been to try and improve the actual gas and power supply networks. While that is an important objective in the longer term, the biggest thing they could do on is to put huge pressure on Victoria and New South Wales to allow the development of their gas.

…The Eastern Energy Buying Group is unable to include a buyer of the size of Incitec Pivot in its quota. And even if Sims lifted the quota to enable Incitec Pivot to gain a lower gas price, the forces behind the high prices may simply not allow their Incitec Pivot honey pot to be destroyed.
They will have no choice. Lift the quota.
As for expanding supply, Gotti has long had no idea about this. New supply arrives at $10Gj in Sydney and Melbourne and much of it is captured by the cartel (Narrabri for instance).
It's much better to break the cartel with LNG imports. Use the import facilities to buy as much Asia spot gas as possible at $3Gj today and only $5-6Gj over the cycle amid the huge global glut.
More volumes and competition is much better than Gotti's notion of more supply within the cartel which will do nothing for prices.
With large import volumes, the discounts will also flow through to electricity in time.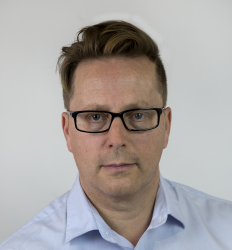 Latest posts by David Llewellyn-Smith
(see all)