While Aussies are banned from travelling freely around the country, Australia's farm and tourism lobbies have hatched a hare-brained scheme to fly backpackers into Australia to pick fruit and mind children:
Backpackers prepared to pick fruit or work as au pairs could become the exception to Australia's inbound travel ban under a pilot proposal by farm and tourism groups.

The National Farmers' Federation and the Backpacker and Youth Tourism Advisory Panel are framing a proposal that would initially allow 150 backpackers to travel to Australia, as soon as October.

The proposal, which is yet to go to government, would permit holidaymakers from countries with low COVID-19 infection rates to travel to Australia.

It is not clear how the cost of quarantining the backpackers on arrival would be covered.

The ABC understands the pilot would be used to employ backpackers on farms or as au pairs, after the positions had initially been offered to local workers…

NFF was working with the Backpacker Youth Tourism Advisory Panel to develop "a COVID-safe pathway proposal" that would allow backpackers into Australia in a "highly controlled manner".

"The rollout would have to be cautious.

"But with appropriate safeguards it's hard to imagine what rational objection their could be," Mr Rogers said.
There are three major flaws with this proposal.
First, the claim of "a COVID-safe pathway" is pure marketing spin. There is no such thing.
The risks of further outbreaks would only increase with the arrival of backpackers from abroad.
It only takes a few infected arrivals to breach quarantine for economy to be put at risk. Just look at Melbourne.
Nor should backpackers be allowed into Australia before Australians are freely permitted to travel across states and abroad.
Second, there is abundant evidence showing that temporary migrants have been ruthlessly exploited on Australia's farms.
In 2016, the Fair Work Ombudsman completed an inquiry into Australia's backpacker visa scheme, which found that "many backpackers are being subjected to underpayment or non-payment, unlawful deductions, sexual harassment, unsafe working conditions and other forms of exploitation".
The Senate report, entitled A National Disgrace: The Exploitation of Temporary Work Visa Holders, documented widespread abuse of Australia's Working Holiday Maker visa program, which was "consistently reported to suffer widespread exploitation in the Australian workforce".
The 2017 National Temporary Migrant Work Survey found that one in every seven temporary migrant fruit and vegetable pickers were paid $5 an hour or less, and a third $10 an hour or less.
In 2018, a group of academics jointly penned an article in Fairfax claiming that exploitation of temporary migrant farm workers is rife:
Australia already has more backpackers, and relies more strongly on them for horticultural work, than any country…

Unlike agricultural visas in New Zealand, Canada and the United States, and unlike Australia's own Pacific seasonal worker program, there is no pre-approval of employers. Nor is there systematic ongoing regulation to ensure compliance with workplace laws…

Story after story after story have exposed exploitation on farms…
More "systemic exploitation" of migrant workers on Australia's farms was exposed last year and this year.
Third, the claim that the horticultural sector is experiencing chronic labour shortages was debunked late last year by the Australian Bureau of Agricultural and Resource Economics and Sciences (ABARES):
The authors conducted a nationwide vegetable survey (excluding the Northern Territory) and a fruit and nut farm survey in the Southern Murray Darling Basin. They sampled over 2,500 farms, across industries making up about three quarters of total agricultural employment in Australia.

The results show that only 18 per cent of vegetable farms and 14 per cent of fruit and nut farms who recently recruited had difficulty filling vacant positions. This compares to 44 per cent for businesses across Australia. This is the best evidence to date that there is no horticultural labour shortage in Australia. (Richard Curtain and Stephen Howes compare the contrasting results obtained by another survey here, and explain why the ABARES results are more credible). The surveys conducted by ABARES did not find a large number of unfilled vacancies. Farmers reported recruiting for over 20,000 positions, of which only around 700 remained unfilled.

The fact that few horticultural farms have difficulty filling vacancies flies in the face of popular opinion. If you only followed media stories or political announcements, it would seem like regional Australia is beset by a massive labour shortage and that farms are struggling to attract any workers. However, at least in the horticultural industry, this is not the case…

The continued myth of a labour shortage prompted the Morrison Government to introduce more expansive access for backpackers under the Working Holiday Maker visa program…

The new backpacker regulations that are now in place will further entrench exploitation of young migrants in the industry, exacerbate downward pressure on wages and conditions for existing workers in the industry…
This reeks of more blatant rent-seeking designed purely to crush wages and lift profits.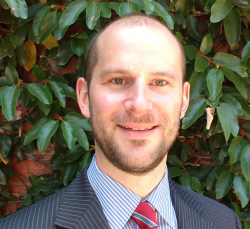 Latest posts by Leith van Onselen
(see all)