University students who fail more than half their subjects face losing government financial support under a proposal unveiled today by Federal Education Minister Dan Tehan: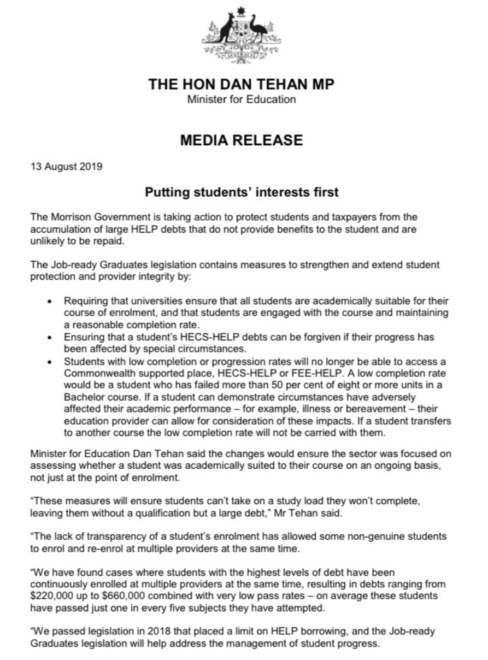 Tehan says it's about ensuring students can't take on a study load they won't complete, leaving them with a large bill and no qualification.
However, the students' union claims it's a "punitive" measure:
"We're looking at a crisis of mental health in students right now where they are not reporting to their university that they're depressed or they have anxiety. Those are the things that really punish students. We have students with disabilities that cannot access proper support… We have students who face discrimination on campuses who feel they cannot go to class who are really going to get hurt by this package…

"I don't think that incentivising through fear brings the best results or puts students in a job ready mindset. It will just put more pressure on students, which will just lead to further issues with mental health, which we are already suffering with…"
How are these reforms in any way unreasonable, especially given there are explicit provisions for "special circumstances"?
If a student is failing multiple units, they should clearly not be at university. In this regard, the 50% fail rate is incredibly generous. It should be closer to 20%.
If someone is failing more than half their units, they have obviously bitten off more than they can chew and should pull the pin on their studies, rather than wasting more time and taxpayer's money on a lost cause.
That said, these reforms seem more about political messaging given they make little practical difference. They look like an attempt to show that the government is all for 'high standards' and no more 'dumbed down education'.
It would also be nice to see universities get on the front foot and raise the standards of entry so these types of situations cannot occur. But that would go against their 'bums on seats', 'degree factory' model of earning rather than learning.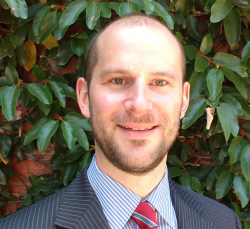 Latest posts by Leith van Onselen
(see all)