In other countries, this is called corruption. In Australia, it is the natural course of a political career. Via the AFR:
It wasn't until several hours after the state government brought down the shutters on retail and construction in Victoria that the Australian Banking Association was able to breathe a sigh of relief.

With the vast majority of businesses forced to work at reduced capacity or from home, the Victorian government waited until dark before it confirmed it had granted the ABA's wish list of jobs to be exempted from the toughest of restrictions.

…A copy of the ABA's draft, seen by the Financial Review, shows the lobby group's wish list and the state government's list of approved roles to be virtually identical, right down to the number of bullet points.

…the banking lobby group has once again proven itself to be highly adept at navigating the labyrinthine nature of government decision making and delivering outcomes for its members that most industries can only dream of.
To wit, also at the AFR:
Hundreds of business leaders frustrated with the lack of clarity from the Victorian government over economic closures vented their concerns to the federal government in a series of live hook-ups on Tuesday night.

…The concerns cover almost every aspect of business and include supply and distribution, manufacturing, construction, organising permits for so-called "permitted workers", IT, legal services, online retail, fuel and food delivery.
Over the past few years, God's work for Evil Anna has included:
undermining banking reform at every step;
attacking bank taxes;
nobbling the Hayne Royal Commission;
trashing the responsible lending push, and
queue-jumping amid a once per century pandemic.
It warms one's heart to see an ex-premier on a full pension contributing so.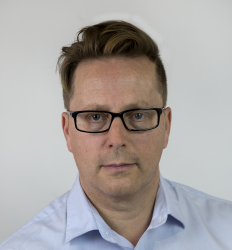 Latest posts by David Llewellyn-Smith
(see all)