Just askin'. Recall a few days ago:
In April, economist Nick Garvin wrote to colleagues warning them the bank should stop analysing the housing market as if it were operating normally and calling for a halt — as happens to stock trading in emergencies.

"I think it's dangerous for regulators to be reporting on housing prices as though the market is currently functioning," he wrote.

Sharp rise in unemployment could trigger house price crash

The spread of coronavirus across Australia could see unemployment reach about 10 per cent and house prices drop 20 per cent, says one economist.

"I'd suggest we classify the market as paused and treat the prices observed before the pause as the current prices — like how equity markets operate, but on a larger scale."

Because real estate agents could not operate normally at the time — auctions and viewings were banned or highly restricted — the economist argued "so, 'paused' would be a fair classification".

He went on: "We should also tell private sector data providers to follow this rule. If people start mistakenly thinking that we're experiencing a housing market crash, it's not going to help things."

After the information was picked up by other outlets including the Australian Financial Review, the new emails show the bank's head of communications Judy Hitchen tried to find a journalist to "write about the challenges of measurement in an unsettled market — so people understand the point [Dr Garvin] was making".

Senior communications officer Ian Chua suggested some names, redacted in the release, of friendly journalists who might write about the topic.

"In any case, to achieve what you're aiming for, you'd need to pitch the idea to a receptive reporter and offer an on-the-record interview as incentive," he wrote.

"If that is on the cards, we could try to say [REDACTED] at [REDACTED] or the wires reporters."

The bank did not go through with the plan.
No? Jess Irvine  today:
One of the biggest risks hanging over Australia's fragile COVID economy is the prospect of a property market bust. Right now, despite rising joblessness, most affected Australians are able to keep making mortgage repayments thanks to expanded government support and generous bank repayment holidays.

But what will happen when those pillars of support are unwound, as they inevitably must be?

If large numbers of homeowners are unable to keep up on loan repayments, they could be forced to sell. If they all sell at once, that could accelerate the decline we're already seeing in home values.

Of course, young would-be home buyers might cheer falling home prices. But if it's associated with a larger collapse in the economy – as a negative wealth effect deals a body blow to consumer spending – young buyers will also find it harder to save a deposit.

So everyone should be a bit worried about the future for Australia's debt-fuelled property market.
What happened to this Jess Irvine from a few moths ago:
For those of us fortunate enough to have them, our homes are our sanctuary. Shelter from both the elements and prying eyes, our homes are places where we can grow roots, drop our bundles, and just be ourselves.

If, that is, we're lucky enough to have access to a safe, secure and affordable home to begin with.

Another likely impact of this crisis is that it will be some time before home owners see any capital appreciation in the value of our homes, given the hit to incomes and jobs.

We've all seen the headlines of potential falls of around 30 per cent − on a worst-case scenario − in home values, according to the nation's biggest lender

…But then I wonder: is that such a bad thing? Do we really want to go back to normal on housing?

…take this opportunity to fix that broken housing tax system. To reduce concessions for negative gearing and capital gains on housing. To abolish stamp duty in favour of a broad-based land tax.

…we could have a real chance at halting – for decades to come – the runaway growth in housing prices we have come to expect.

It could give young Australians the chance to jump the hurdle into ownership, and the security of tenure it brings. And while we're at it, we could also rethink the way we treat renters.
Quite. A 20% reduction in a $600k home delivers it for $480k. That's $12k less deposit needed.
If the LVR falls 5% owing to conservative banks, you will need an additional $12k deposit but so long as prices are staying down or keep falling then the deposit equation gets better every single minute thanks to wider inflation.
As well, you will have to borrow only $408k versus $540k leaving you far better off in the long run, a time for wealth trade-off well worth making.
I'm not worried about house prices. I'm excited that the greatest rip-off of Aussie youth in history may end.
Then again, the Lunatic RBA never calls me.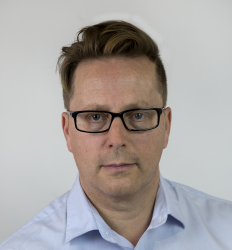 Latest posts by David Llewellyn-Smith
(see all)