During yesterday's parliamentary inquiry, Victorian Premier Daniel Andrews explicitly denied that the Australian Defence Force (ADF) was offered for use in the state's hotel quarantine program (watch video below):
Liberal MP: "So my question is: Why did you choose to use private security guards rather than police or ADF?:

Dan Andrews: "I'm glad you mentioned the use of ADF. I don't believe ADF support was on offer. ADF support has been provided in very limited circumstances in NSW. Not to provide security as such, but to provide transportation from the airport to hotels. So again, I think it is fundamentally incorrect to assert that their was hundreds of ADF staff on offer, and somehow someone said no".
However, in a press release issued by Daniel Andrews on 27 March, he explicitly stated that ADF would be engaged to assist with hotel quarantine [my emphasis]:
Following agreement by the National Cabinet, all travellers returning from overseas to Victoria will be placed in enforced quarantine for a self-isolation period of 14-days to slow the spread of coronavirus…

National Cabinet has agreed that all states and territories will put in place enforced quarantine measures…

It has also been agreed that the Australian Defence Force will be engaged to support the implementation of these arrangements.
Dan Andrews also told the ABC on 28 March that Victoria Police, health authorities and the ADF would be used to manage hotel quarantine, before opting for private security instead:
"[These] continued, next big steps are exactly what we need if we are going to contain this virus, save lives and make sure that our health system doesn't get overrun," he said.

"[Returning travellers] will be housed, they will be fed, they will be transported. There will be no cost to them.

"This is the best way to ensure absolute compliance."

Monitoring would carried out by Victoria Police, health authorities and the Australian Defence Force, the Premier added.
Australian Defence Minister, Linda Reynolds, also issued a press released yesterday stating that ADF personnel were offered but denied by the Victorian Government:
Throughout the pandemic the Australian Defence Force (ADF) has been postured to respond to requests for support from the states and territories at very short notice.

From 21 March 2020, ADF planning teams were established in every state and territory to rapidly facilitate any requests for support.

Following the Prime Minister's offer on 27 March 2020 for ADF support to states and territories with the new mandatory 14-day quarantine period for international arrivals, the ADF discussed requirements with relevant state and territory authorities.

On 28 March 2020, Victorian authorities advised that Victoria was not seeking ADF assistance with mandatory quarantine arrangements. The ADF was consistently advised that its assistance was not required for any "public facing roles" in Victoria.

ADF officials asked whether Victorian authorities required assistance with its mandatory quarantine system on multiple occasions. No request for quarantine support was subsequently received from Victoria at that time.

On 12 April 2020, Victorian authorities reaffirmed to ADF officials that all quarantine compliance monitoring operations were within Victorian authorities' capacity.

Defence agreed to requests for support to quarantine compliance from Queensland and NSW on 28 March.

In NSW, ADF personnel began supporting the reception of international arrivals at Sydney Airport and undertaking quarantine compliance monitoring at hotels the following day.

In Queensland, ADF personnel began supporting reception of international arrivals at Brisbane airport the following day, and supported quarantine compliance monitoring at hotels from 31 March.

On 14 April 2020, the ADF shared observations on best practice quarantine compliance monitoring operations with all state and territory police commissioners, including the success of interagency operations between the ADF and NSW Police.

On 24 June 2020, Defence agreed to a Victorian Government request for 850 ADF personnel to assist with hotel quarantine compliance. The request was withdrawn by the Victorian Government the following day. The decision to withdraw the request is a matter for the Victorian Government.

On 3 August 2020, the ADF agreed to provide up to 50 personnel to support Western Australian authorities with support to hotel quarantine.

Under Defence Assistance to the Civil Community (DACC) arrangements, Defence provides assistance to states and territories when requested through Emergency Management Australia. DACC arrangements are predicated on states and territories requesting Defence assistance.
Once again, Dan Andrews is being loose with the truth.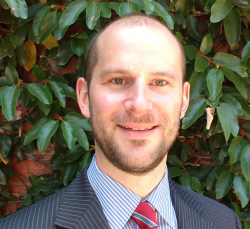 Latest posts by Unconventional Economist
(see all)