CoreLogic has officially released its dwelling value results for July, which reported an "orderly" 0.8% decline in values across the capital cities:
According to CoreLogic's head of research, Tim Lawless, housing markets have remained relatively resilient through the COVID period so far. "The impact from COVID-19 on housing values has been orderly to-date, with CoreLogic's national index falling only 1.6% since the recent high in April and housing turnover has recovered quickly after it's sharp fall in late March and April."

"Record low interest rates, government support and loan repayment holidays for distressed borrowers have helped to insulate the housing market from a more significant downturn. Advertised supply levels have remained tight, with the total number of properties for sale falling a further 4.3% in the 4 weeks to July 27th , sitting 15.2% below where they were this time last year. Additionally, increased demand driven by housing specific incentives from both federal and state governments, especially for first home buyers, have become more substantial"…
However, storm clouds are brewing on the horizon:
… with fiscal support set to taper from October and repayment holidays expiring at the end of March next year, Mr Lawless believes the medium term outlook remains skewed to the downside.

"Urgent sales are likely to become more common as we approach these milestones, which will test the market's resilience. Similarly, the recent concerns of a second wave of the virus and the potential for renewed border closures and stricter social distancing polices are likely to further push consumer sentiment down. This is likely to weigh on both home buying and selling activity more broadly"…

"As stimulus measures wind down and borrowers taking a repayment holiday face up to their debt, its logical to expect a rise in distressed properties coming onto the market. The extent to which this causes additional downwards pressure on home prices depends on how the Australian economy is
travelling at that time. Further virus outbreaks present a clear and present danger to the depth and length of the recession, and the performance of the housing market."
As usual, the top end of the market is leading the downturn:
"Higher value markets tend to be more reactive to changes in the economic environment, having led both the upswing and the downturn over previous cycles. The COVID related downturn has seen this trend playing out again, with upper quartile values down 2.9% across the combined capital city index since the end of March, while lower quartile values have fallen by only 0.5%," Mr Lawless said…

In Sydney, upper quartile values are down 2.5% over the past four months, while lower quartile values are virtually flat at – 0.1%. Similarly, over the same period in Melbourne, upper quartile values are down 5.2% while lower quartile values have declined a more modest 1.2%. Importantly, the upper quartile of
these markets also recorded the most significant run-up in values throughout the second half of last year and into early 2020…
Finally, apartment rents continue to plummet, especially across the major capital cities:
Rental rates have continued to trend lower through July, with the weakest rental conditions emanating from Hobart, Sydney and Melbourne, and the unit sector driving the largest falls. Since March, capital city house rents have dropped by only 0.3% while over the same period unit rents are down a more substantial 2.6%…

According to Mr Lawless, weaker rental conditions are most evident in those markets where rental demand has been impacted by border closures and supply additions. "Some inner city areas of Melbourne and Sydney have seen rental listings more than double since March due to the combined effect of temporary migrants departing, and overseas arrivals, including foreign students, stalling. Compounding this weak demand position is the surge in construction activity and investment over previous years, which has added to inner city rental supply. "

Mr Lawless notes other factors are also impacting rental markets. "Anecdotally, the transition of short-term accommodation, namely Airbnb, to permanent rentals is temporarily adding to supply. Additionally, the significant employment decline across food and accommodation services, arts and recreation services is compounding the weak rental demand as these sectors workers are more likely to rent. To date these sectors have seen the largest number of job losses and impact to wages. With the second wave of social distancing policies and border closures, these workers are once again facing hardship" he said.
Nothing unexpected.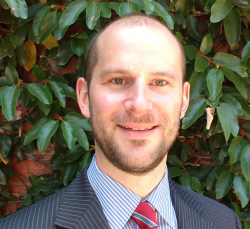 Latest posts by Leith van Onselen
(see all)