Housing Minister Michael Sukkar told a conference that housing policy will be a key component of the federal government's 2020 Budget on 6 October. Amongst other things, extending the First Home Loan Deposit Scheme and changes to the National Housing Infrastructure Facility are believed to be under consideration.
However, Sukkar has reportedly ruled out funding for social housing projects on the grounds that it is a state responsibility:
The Commonwealth's decision against funding social housing will upset welfare groups, the unions and Labor, which have called for such a national initiative to both restore the economy and create a critical supply of housing for the needy.

On Monday, the start of National Homelessness Week, lobby groups Homelessness Australia and Everybody's Home released heat maps showing the extent of homelessness and the need for more social housing…

According to the data, Australia has a social housing shortfall of about 433,000 properties and about 116,000 people are homeless on any given night…

"The states need to stump up on social housing," a source confirmed.
This is highly disappointing.
Taxpayer funds would be far better spent on building social housing, given:
There is a massive homelessness problem in Australia; and
Stimulus would not be wasted on people that were going to buy a home anyway.
History shows that grants to home buyers do not make housing more affordable. They are typically passed through into higher house prices, thereby benefiting sellers more than buyers.
The HomeBuilder scheme also provides grants to people that would have purchased a home anyway, thus providing less stimulus 'bang for the buck' than direct investment into social housing.
According to research from the Australian Housing and Urban Research Institute (AHURI), Australia was suffering from a critical shortage of 433,000 social housing dwellings in 2016 that would continue to worsen by an additional 727,300 dwellings by 2036 without corrective policy action: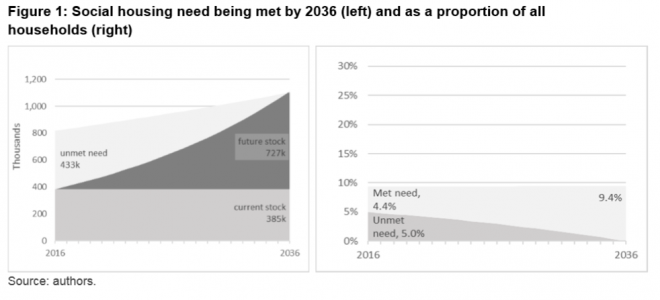 The report estimated that a ten-fold increase in building rates was required to overcome the current social housing shortfall and to cover projected growth needs by 2036. This would require a three-fold expansion of the national social housing stock above its 2016 level.
That is, just to prevent the social housing shortage from getting even worse, 15,000 extra dwellings a year would need to be built – over 290,000 homes over next 20 years. However, to also eliminate the backlog would require an annual social building program of 36,000 units a year.
Boosting the stock of social housing would be both good for the economy and social equity, but requires federal government leadership.
Sadly, the Morrison Government has little interest in policies that do not benefit its property industry mates.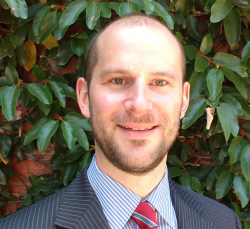 Latest posts by Leith van Onselen
(see all)