Loads of China data last week during my illness. Let's catch up.
New yuan loans (TSF) were pretty lousy at 1.69tr: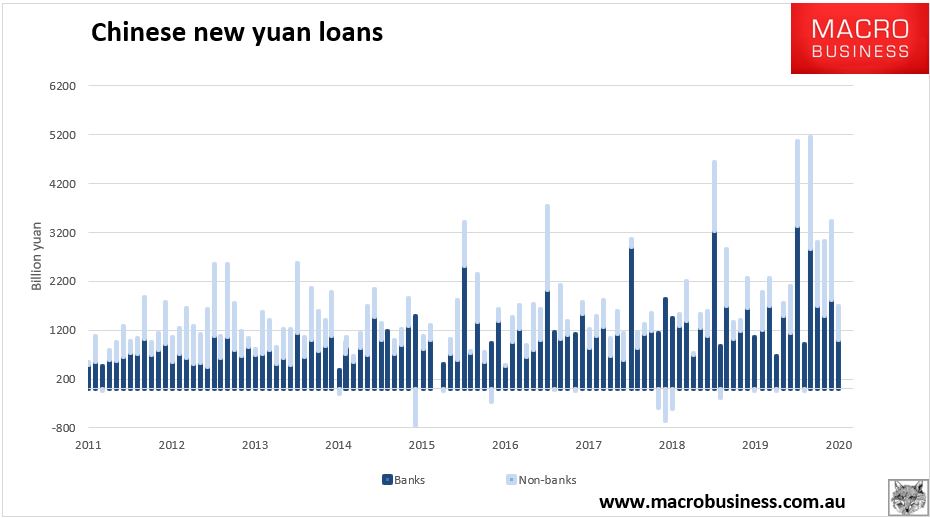 Shadow banking share remains off the leash again: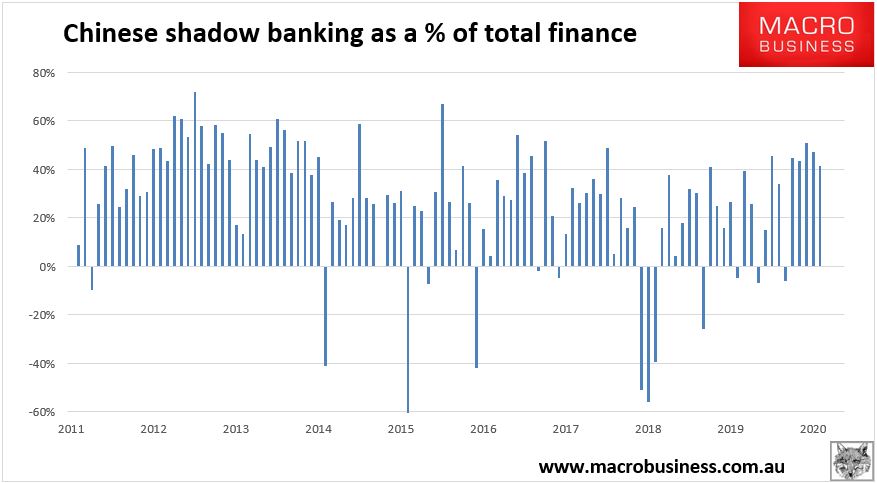 The impulse is starting to fade as 3MMA rolls: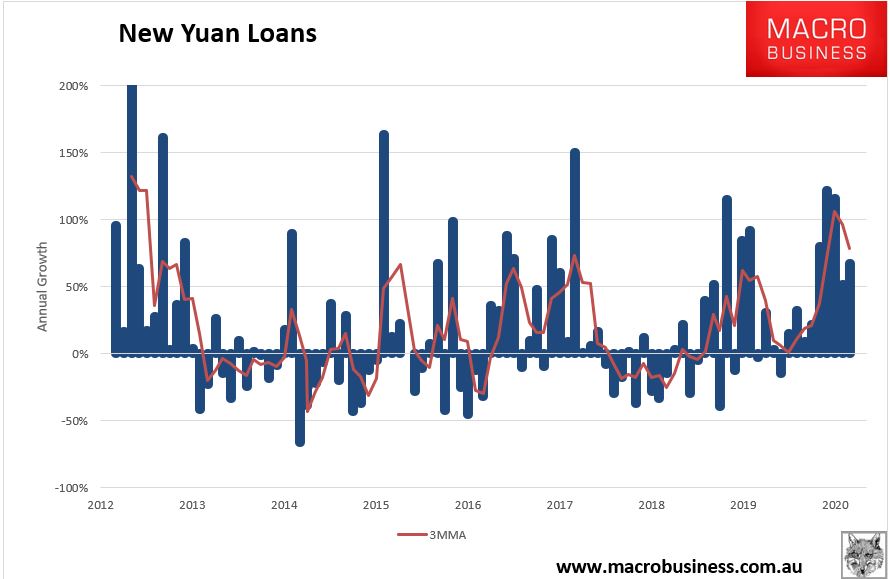 Rolling annual is still booming: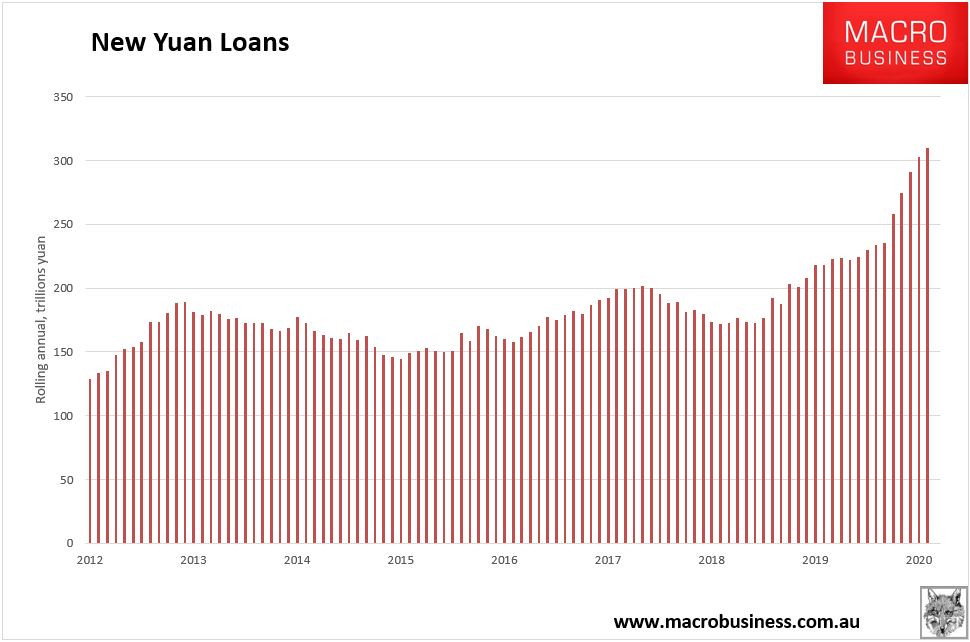 M2 not so much at 11.1%: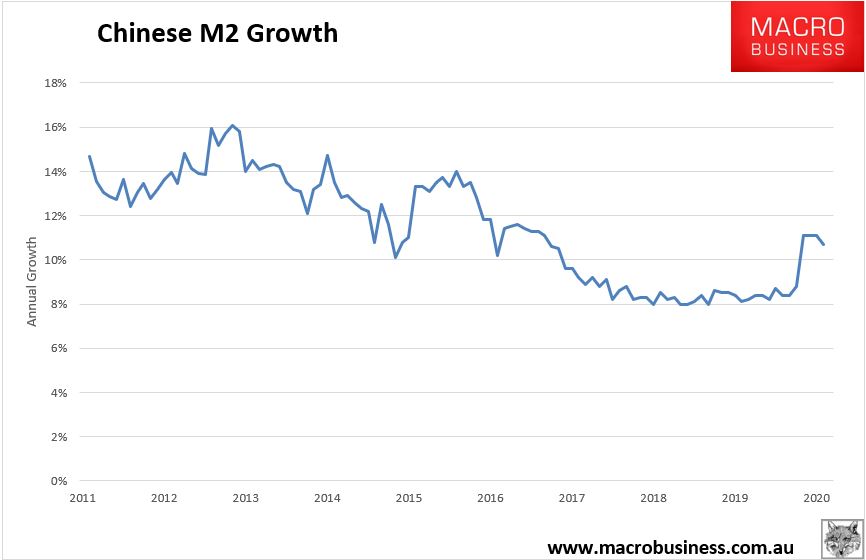 Broad credit eked out another gain but it will need more than this to keep the wolf from the door: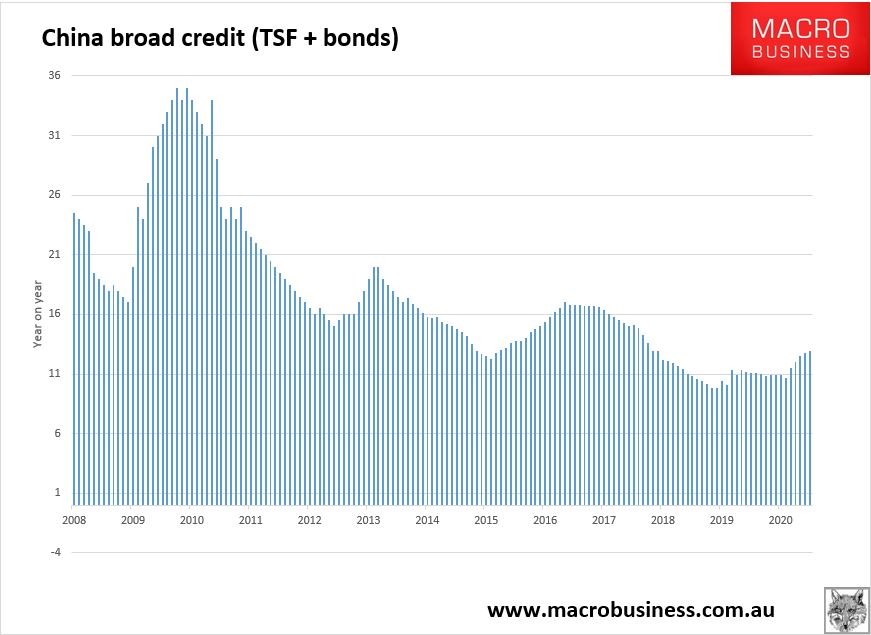 In short, credit growth slowed last month. It's only one month so no need to panic but it had better not slow anymore. Growth internals were also out and show why. Year to date numbers are all still below zero with retail particularly poor: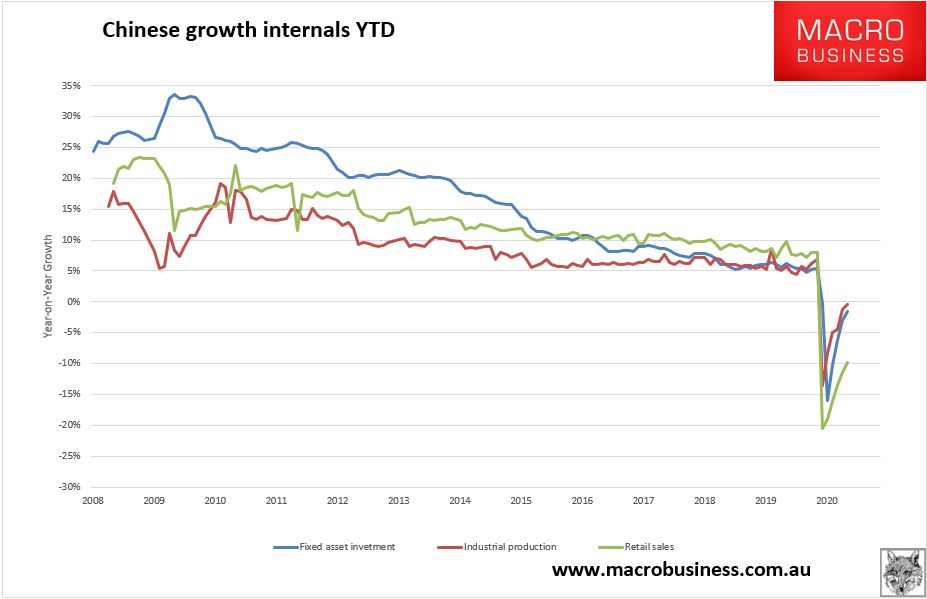 Within this, the all-important real estate numbers were also softer. House price appreciation slowed to 0.5% on the month and 4.8% year on year: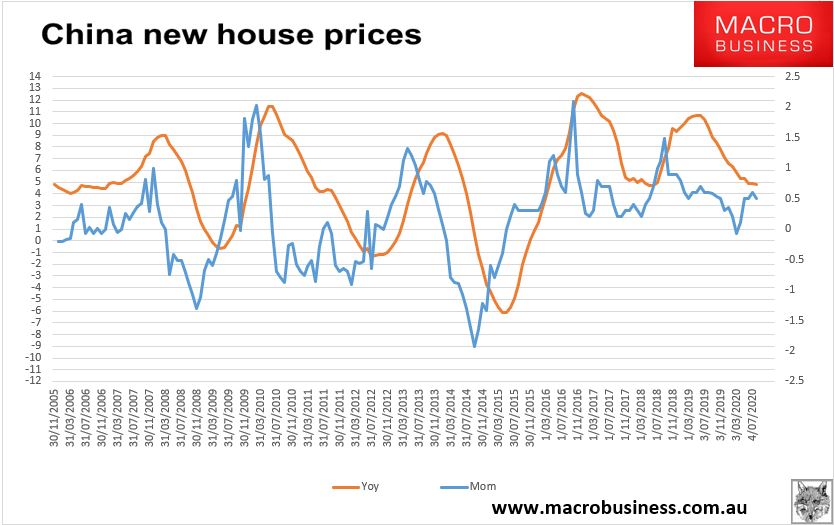 All city tiers have been accelerating: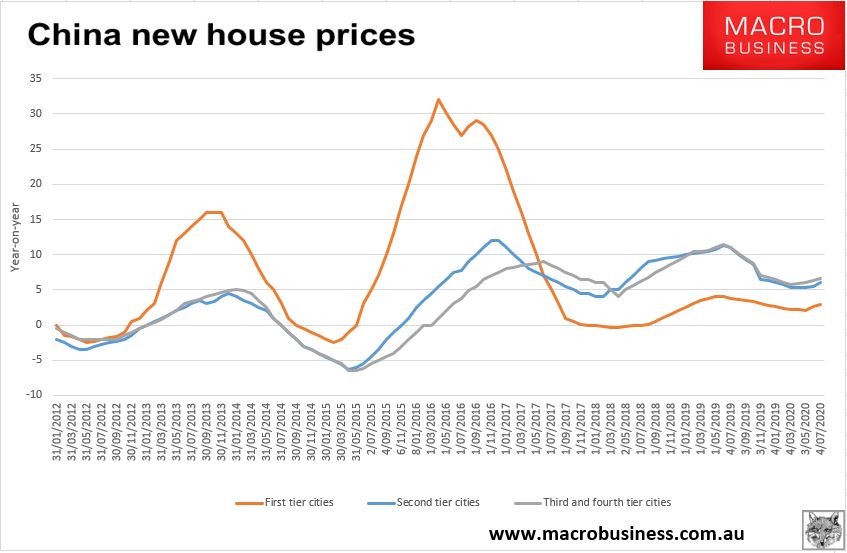 But the rebound failed to broaden any further: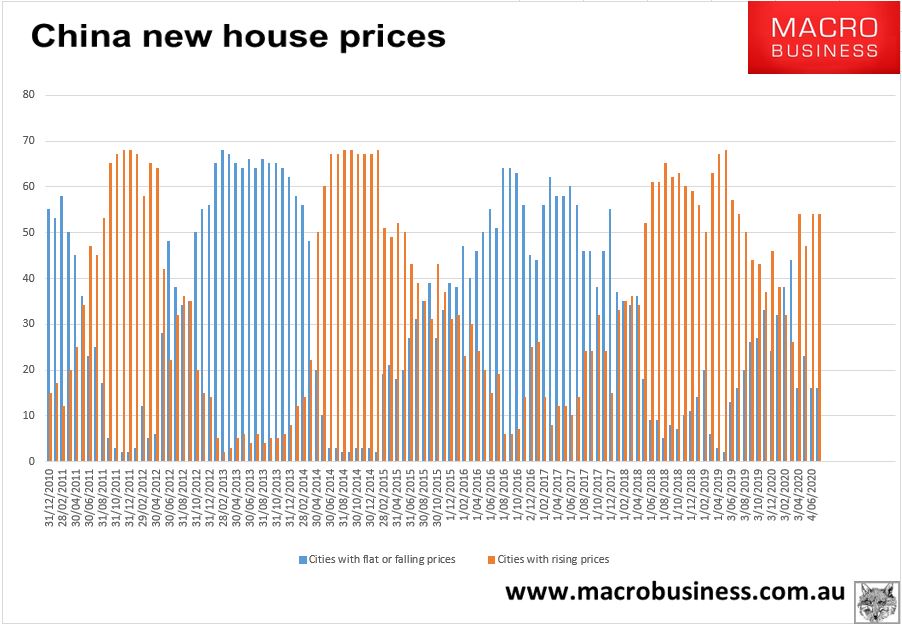 Deflation is stalking this market as rents tumble: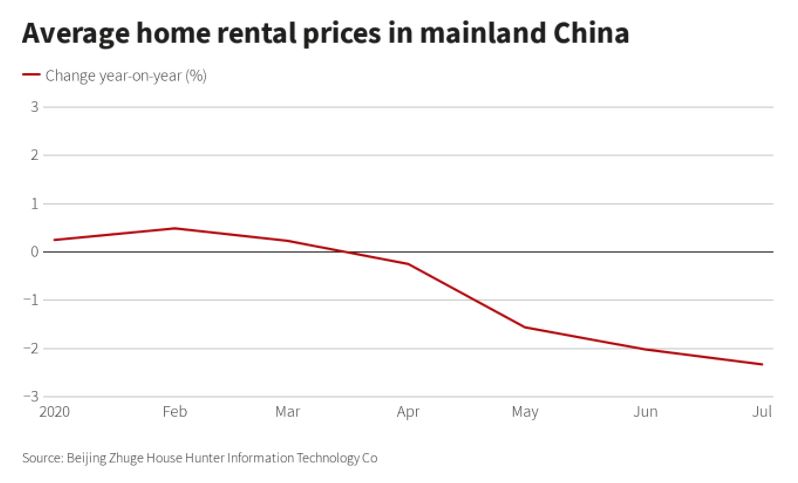 This has not deterred empty apartment sales yet: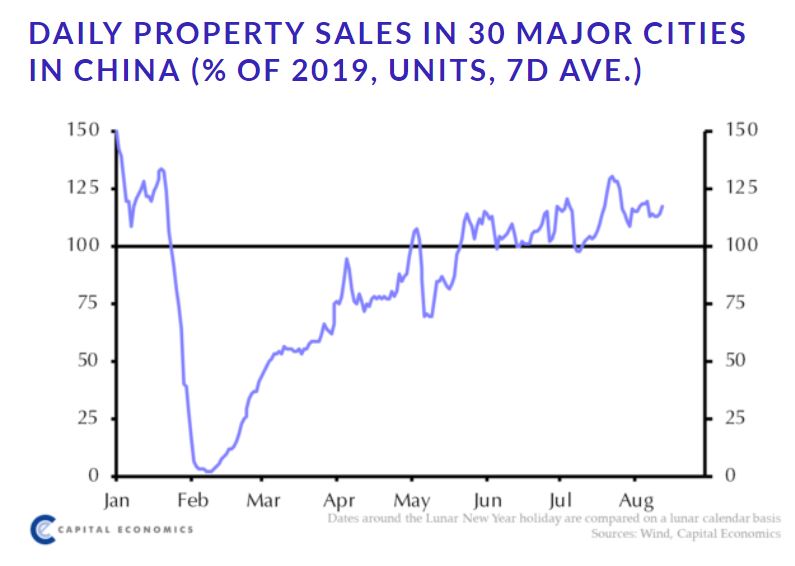 And, vitally, construction starts remain at all-time highs year on year, again deflationary: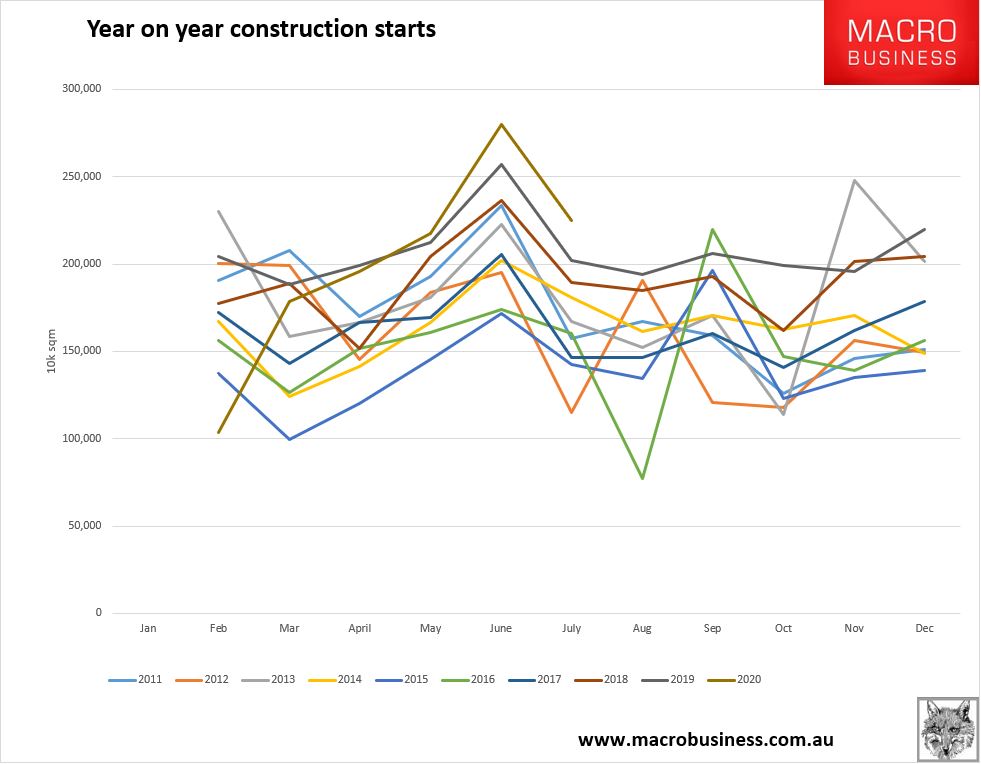 Though they are still down -4.5% year to date: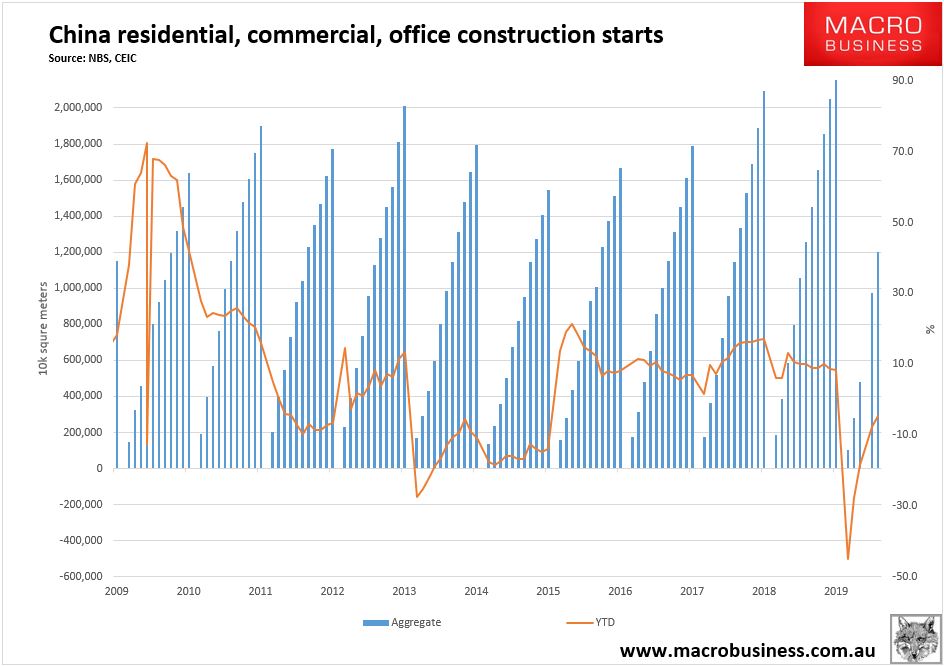 Delayed completions still has floor area under construction up 3%: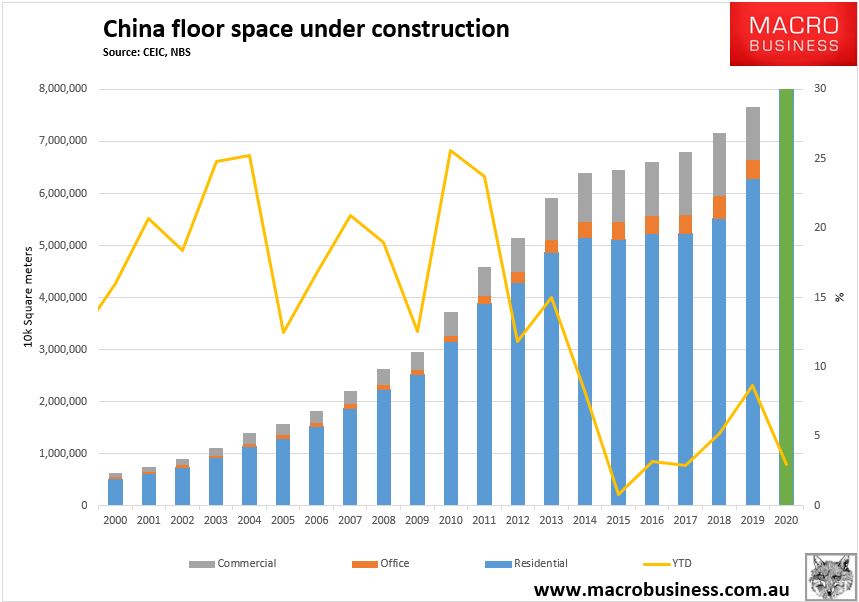 With serious support from bridges to nowhere: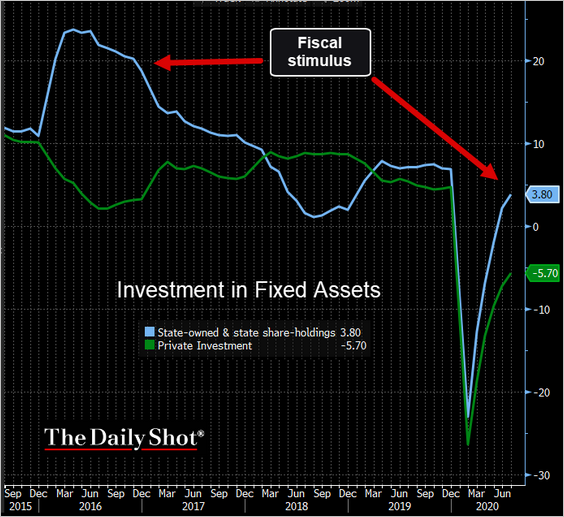 Which is showing up in an excellent year for cement: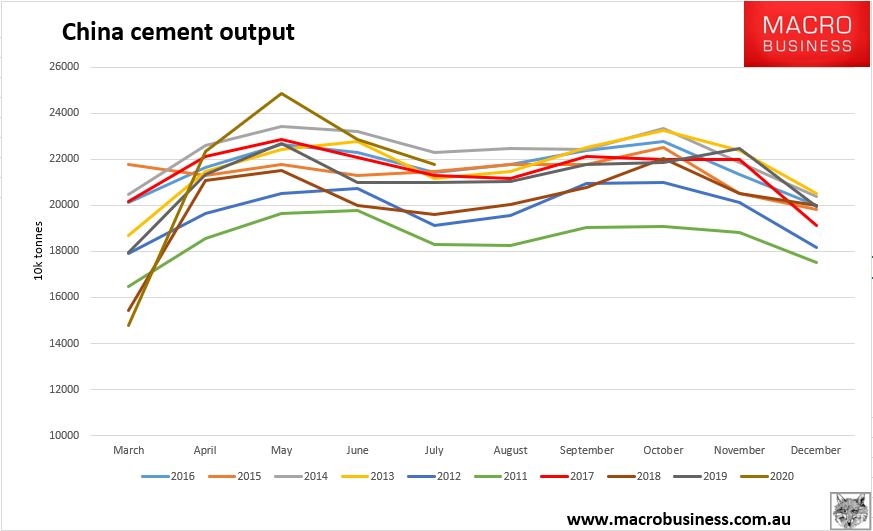 And a banner year for steel: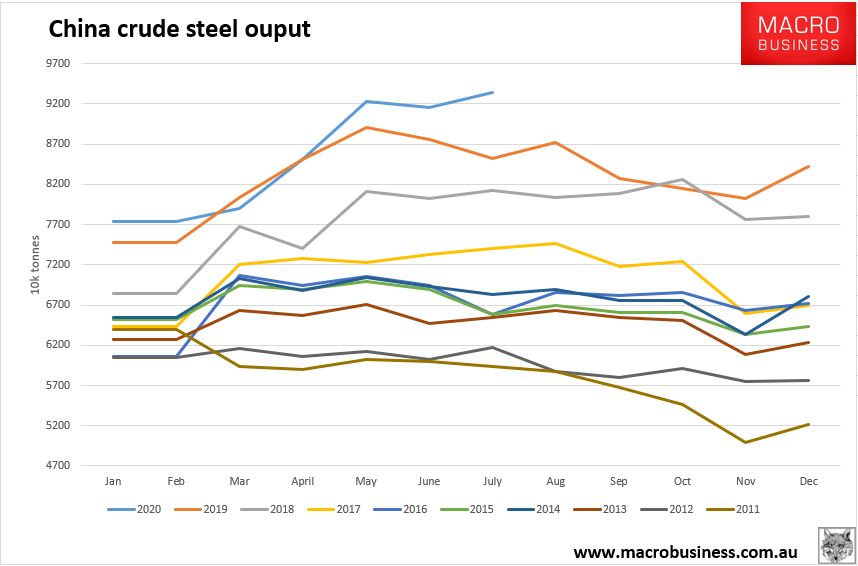 Sadly, with all of this investment into empty apartments, bridges to nowhere, and supply-side excess, the demand side is shrivelling: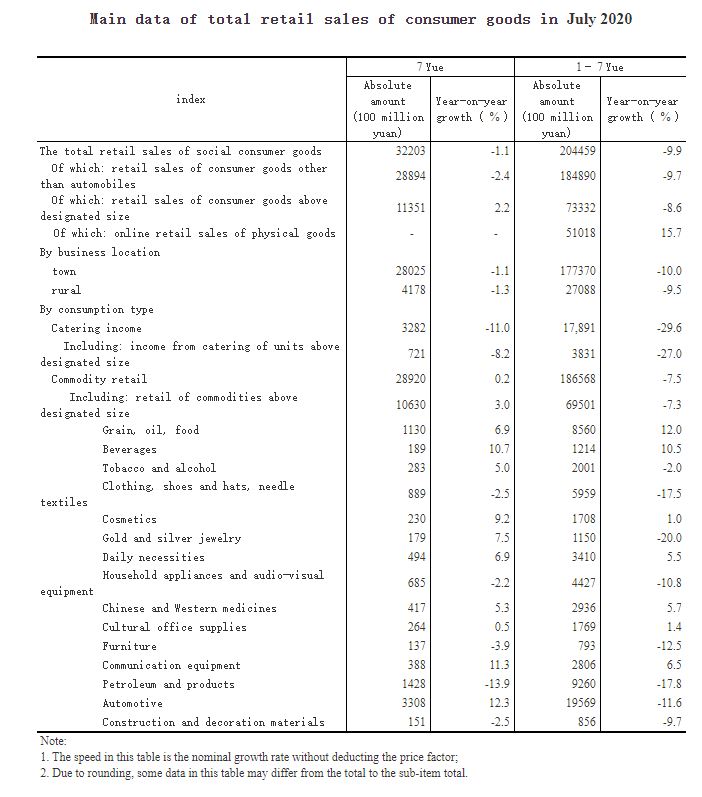 There's been an OK rebound in consumer staples and some discretionary. IT is doing better. But household goods, automotive and, especially, eating out have all died of Wuhan Flu.
This is classic supply-side Chinese stimulus. By doing it again, it has embarked on entirely the wrong course, expanding into an enormous global output gap, guaranteeing structural deflation, ricocheting bad debt and a yawning middle-income trap.
Stalked by its own virus shock, China is desperately flogging its supply-side, one-trick pony economy to death.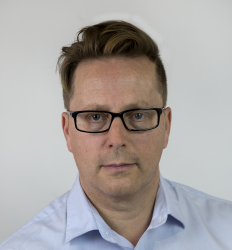 Latest posts by Houses and Holes
(see all)