According to the Australian Prudential Regulatory Authority (APRA), around 170,000 Australian property investors have deferred repayments on their mortgages due to financial pressures arising from COVID-19. This is among the 500,000 total borrowers that have deferred repayments on $195 billion worth of mortgages, according to APRA.
Digital Finance Analytics' mortgage stress data also shows that one quarter of property investors are 'stressed', meaning they are suffering from either negative cash flow or extended vacancy rates: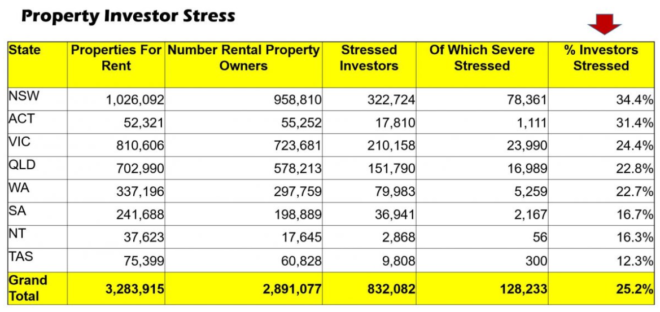 With the federal government's emergency income support – JobKeeper and the JobSeeker supplement – scheduled to wind down from late September, the CBA is looking to force highly stressed mortgage holders to sell their properties:
CBA has been conducting check-ins with 135,000 borrowers with deferred mortgage repayments and remains willing to extend loan deferrals, on a case-by-case basis, beyond the March expiry of the prudential regulator's leniency [CBA group executive of retail Angus Sullivan said].

But a subset of borrowers will require conversations about "alternative solution paths"…

"If you had a lot of debt from [buying at the peak of the market] and you were in a difficult position from an employment perspective, [downsizing] would be exactly the type of solution that would be worth having a discussion about"…

With property investors representing 28 per cent of its deferred loans, Mr Sullivan said those with multiple investment properties who are "in a position of real [financial] strain", could be told that an extended deferral "might not be the best solution".

The bank's message could be: "The property market is holding up pretty well, you may want to make the decision to liquidate one of your investment properties and put yourself on a stronger footing."
Assuming the same types of conversations take place across the banking system, the property market could face a wave of forced sales, placing additional downward pressure on property prices.
The risk is obviously greatest for highly leveraged negatively geared landlords experiencing both falling prices and rents. For them, the temptation will be to cut their losses and sell.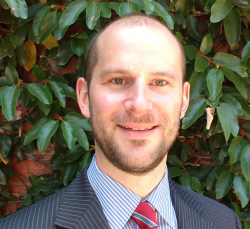 Latest posts by Leith van Onselen
(see all)