Amid the slowest wage growth in the nation's history, the CBA is urging the Morrison Government to bring personal forward tax cuts:
Commonwealth Bank senior economist Belinda Allen said the combination of slowing wages growth and the tapering of government support measures such as JobKeeper meant Treasurer Josh Frydenberg should use the October budget to bring forward personal tax cuts.

"This bolsters the case for the already legislated personal income tax cuts to be brought forward from the current 1 July 2022 start date to boost real household income growth as wages and salaries growth will remain weak," she said.

The government is considering bringing forward the tax cuts as part of a multibillion-dollar plan to bolster the economy…
I disagree with this policy recommendation.
The Coalition's Stage 1 tax cuts, which were implemented this time last year, failed to boost spending and stimulate the sagging economy, despite being targeted at lower-income earners. Instead, the household savings rate spiked from a post-GFC low in June 2019 of 2.6% to 4.8% in the September 2019 quarter: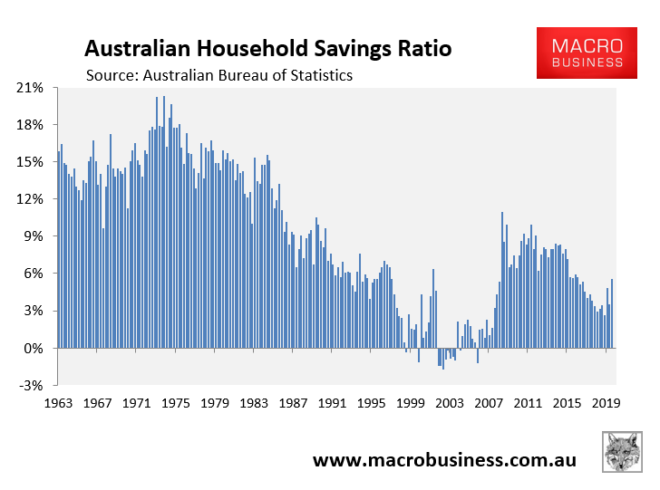 Therefore, stages 2 and 3 – which are targeted at higher income earners – are even less likely to be effective, since more of the money would be saved rather than spent.
Rather than hosing tens-of-billions of dollars on poorly targeted tax cuts, the Morrison Government should instead provide a generous permanent lift to the Jobseeker Allowance.
The unemployed would spend nearly every dollar that they receive, thus providing much more 'bang for the buck' than tax cuts, in addition to being more equitable.
The Morrison Government should also direct its focus to stimulus programs that will give the biggest boost to demand – traditional measures like building public housing and boosting infrastructure investment.
There is a reason why Keynesian stimulus doesn't use tax cuts, especially when real incomes are falling. They are largely ineffective, as the first stage of tax cuts demonstrated.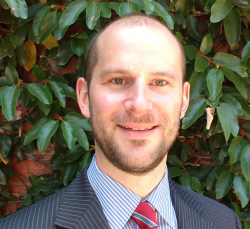 Latest posts by Leith van Onselen
(see all)