With social distancing likely to be the norm over the next several years, the notion of sardine-packing residents into trains, buses and trams is obviously no longer viable if Australia is to contain outbreaks of COVID-19.
This has raised concerns that capital city traffic congestion could worsen after restrictions ease, with commuters tipped to shun public transport and opt for the security of their own cars:
Melbourne could emerge from the pandemic with worse congestion, with surging truck numbers tipped to fuel future traffic snarls as people shun public transport.

New data from obtained by the Herald Sun shows thousands of previously unseen trucks and cars flooded Melbourne streets as restrictions were eased.

The figures, collected by Here Technologies, tracked movements between April and June reveal an alarming uptick in traffic despite many people working from home and have sparked warnings Melbourne is heading for a congestion crunch.

The number of trucks thundering down Punt Rd rose by nearly a quarter over this time while the Tullamarine recorded 289,798 extra truck journeys over the space of a month.

The research also showed 30 per cent of people are receiving online orders once per week, up from 17 per cent before restrictions were introduced.

Here Technologies director of business development, Daniel Antonello said these were new challenges likely to create bigger gridlock problem as people return to work.

"We believed its going to be very congested and its obvious it'll happen pretty quickly," he said.

"As people were going to work and deliveries remained up we saw a glimpse of that.

"There was much more traffic in Melbourne in July than in April but much of the population was still working from home."

Mr Antontello said authorities would have to address a bottleneck of extra motorists because of concerns over public transport.
This view is partly corroborated by a reported boom in used car sales:
Used cars are increasingly hot property in Australia, with a new report recording a 30 per cent surge in prices since April as buyers rush to avoid public transport and new car dealers face stock shortages.

According to data from Moody's Analytics, July used-vehicle prices broke records for a second month running, recording a 16.2 per cent rise on pre-pandemic prices and a whopping 30.8 per cent increase on prices during the April 2020 slump…

An avoidance of public transport paired with new-car stock shortages has seen consumers rush to get their hands on a fast, affordable and temporary transport solution.
Sydney's and Melbourne's transport systems were already operating at breaking point before COVID-19, thanks to 15 years of extreme immigration-driven population growth. Clearly, they will not be able to cope with a sudden surge of travelers on roads.
The only solution is for a large chunk of the population to continue working from home, alongside lower levels of immigration going forward.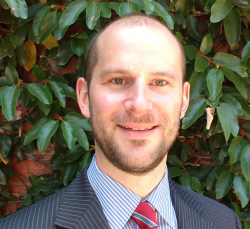 Latest posts by Unconventional Economist
(see all)