As has been well documented on this site, Perth's housing market has experienced an epic crash with dwelling values falling by over 22% from their June 2014 peak: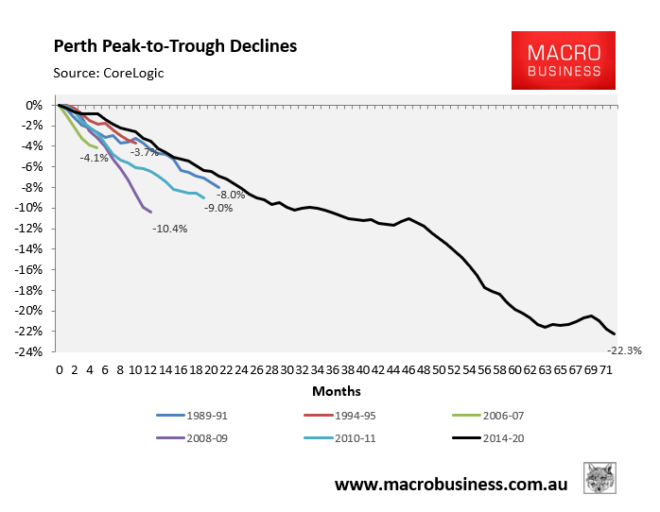 After a six year bear market, Perth Now claims the "property market continues on road to recovery":
"Although Perth's overall median house price remained stable in July, reiwa.com data shows one in three suburbs recorded an increase," Mr Collins said…

Mr Collins said with the WA property markets returning towards normality, it was time to consider the emergency period tenancy legislation for residential and commercial properties and allow it to end at the proposed time of September 29, 2020.

"Once the moratorium on rents finishes in September, landlords will be able to increase rents if they choose to," he said.

"We also expect that the low level of available rental stock will drive up prices, which is why it's important to encourage investment in WA — extending the legislation will deter investors and make the situation worse."

Despite so many people building new homes, and potentially moving out of rental accommodation, the pressure on the rental market was not expected to decrease.
It's too early to call a "recovery" in Perth's housing market given prices are still falling alongside rents: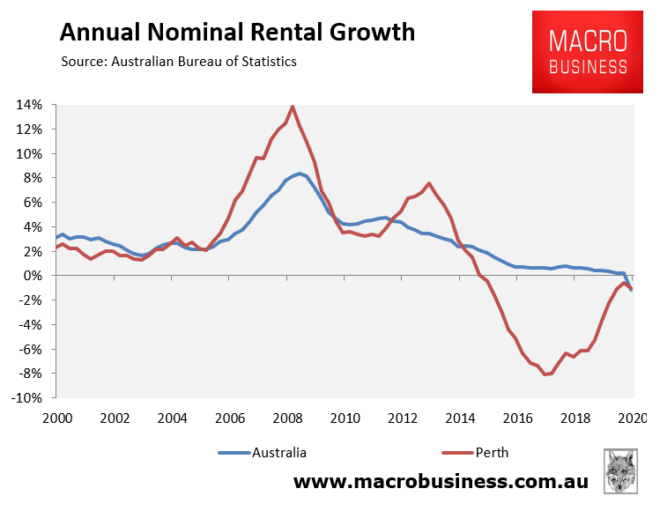 However, Perth housing is at its best relative value in around half a century: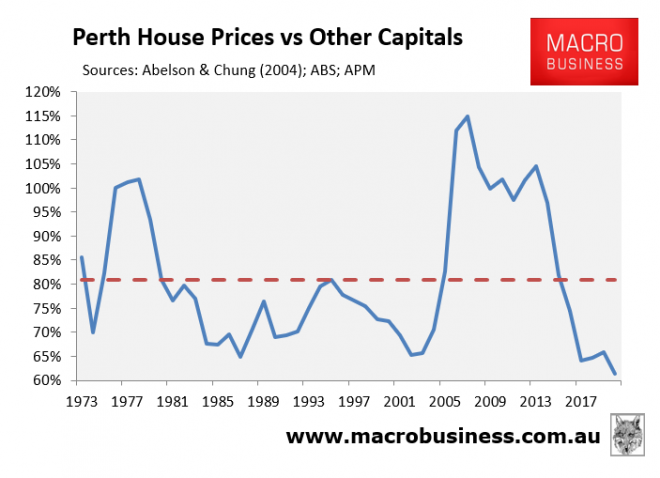 And supply had tightened considerably pre COVID-19: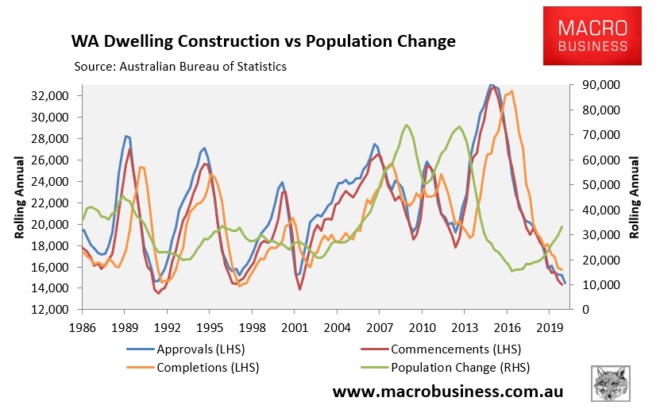 So with Perth now COVID-19 free, its housing market is far better placed for growth than the East Coast.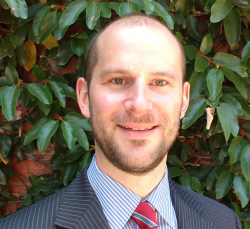 Latest posts by Leith van Onselen
(see all)