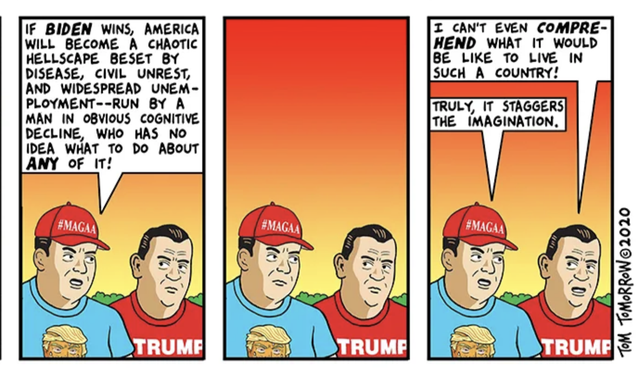 by Chris Becker
The US presidential race heated up overnight with presumptive Democratic nominee ex-Vice President Joe Biden picking Senator Kamala Harris, fulfilling his promise of a female VP choice. More from BBC:
A year ago, the California senator had surged to the front of a crowded field of candidates on the back of a series of strong debate performances – and a searing critique of her rival Joe Biden over race. By the end of 2019, however, her campaign was dead.

A California Democrat with a law enforcement resume, Ms Harris tried to walk the fine line between the progressive and moderate wings of her party, but ended up appealing to neither, ending her candidacy in December before the first Democratic contest in Iowa in early 2020.

In March, Ms Harris endorsed the former vice-president, saying she would do "everything in my power to help elect him the next President of the United States".
A solid choice – it didn't matter for the Democratic campaign who was their VP pick in terms of opposition, the Trump campaign would slander and cajole any and all – because it opens up the possibility of the other major contender for the VP pick Susan Rice, to become Secretary of State. It also gives the growing progressive side of the Democratic Party a boost, given the Californian Senator is more progressive than almost all of her colleagues, save for Bernie Sanders.
The only downside to Harris strategically is on a presumptive Biden/Harris win, she loses her Senate seat that the Dem's need to gain a US Senate majority to actually push through any meaningful legislation and not have a repeat of the Obama troubles. Also, it misses an opportunity for her to become the Attorney-General in a Biden administration, but the strategy here is more long term, given she is very likely to be the nominee for the 2024 presidential election. On the periphery it also puts to bed (well for rational people at least, I refer you to the comic above) the concerns over a quite old Biden, since the 55 year old Harris is sharp as a tack.
In terms of TV entertainment, a debate with wax doll Pence in any VP televised contest would be interesting to say the least.
Less than 100 days to go, and its going to be a fascinating end to a wild 2020. Lock in some more volatility!
Latest posts by Chris Becker
(see all)