One of the biggest changes witnessed across the Australian labour market has been the strong growth of jobs in the Healthcare & Social Assistance sector, which expanded by a whopping 640,000 jobs since the Global Financial Crisis: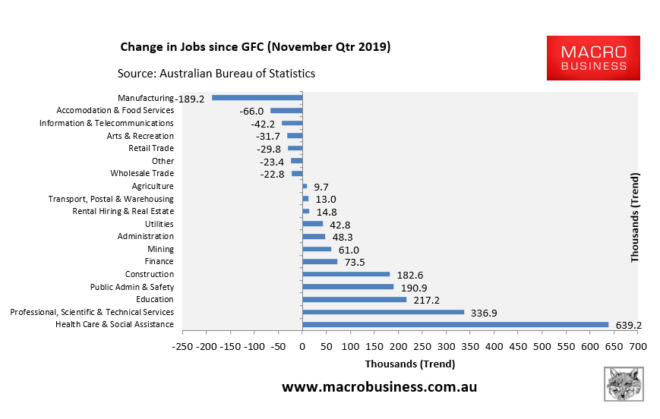 Increasing its share of Australian jobs from around 10% to more than 14%: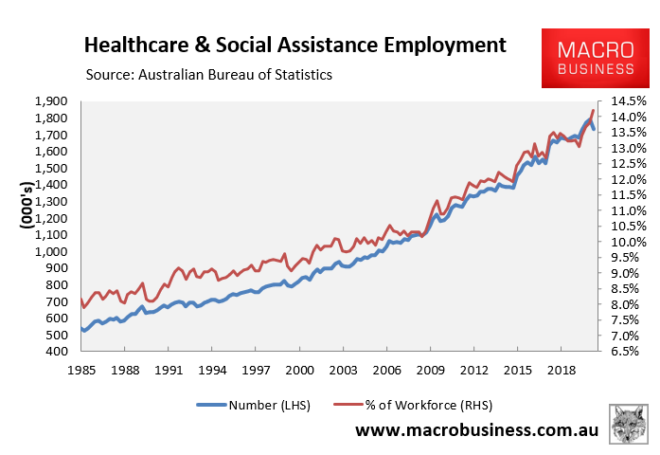 Seek has released a new report looking at trends in the healthcare sector, which shows that Aged & Disability Support services has experienced the strongest jobs growth in response to the NDIS:
The Healthcare & Medical industry is Australia's largest, fastest-growing industry. Underpinning its growth are key drivers, including an ageing population. Add to that the major shifts and increased pressure brought on by the COVID-19 pandemic, and it raises the question: what's the 2020 view of workforce trends in the Healthcare & Medical industry?..

This growth has been strongest in roles in the Aged & Disability Support and Allied Services sectors, in response to the rollout of the NDIS. In 2019, these two job markets made up 76% of the year-on-year growth in the industry…

The pandemic's effect on labour demand was felt widely, including through much of the Healthcare & Medical industry. However, the decline was neither as rapid nor as extreme in this industry compared to others…

SEEK data shows all Healthcare & Medical role groups are now recovering well. Job vacancies for Aged & Disability Support workers, and Specialist roles, are already back at the levels they were in the early days of COVID-19 awareness. Allied Services are not far behind. Nursing and Managerial jobs are trailing the rest of the sector but still recording a steady increase in demand.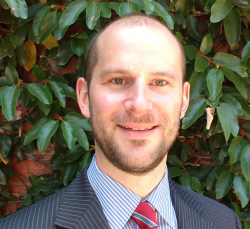 Latest posts by Leith van Onselen
(see all)