The Reserve Bank of Australia (RBA) has released its private sector credit aggregates data for the month of July 2020, which reveals that mortgage growth continues to hover near record lows: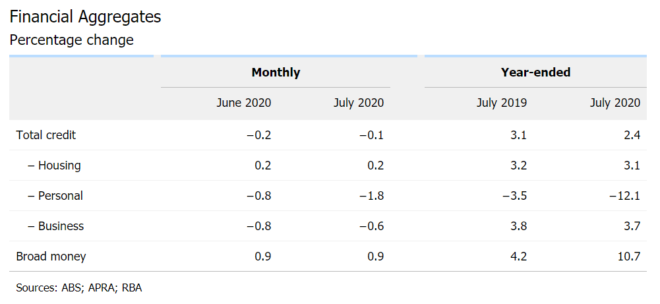 A chart plotting the long-run time series is shown below: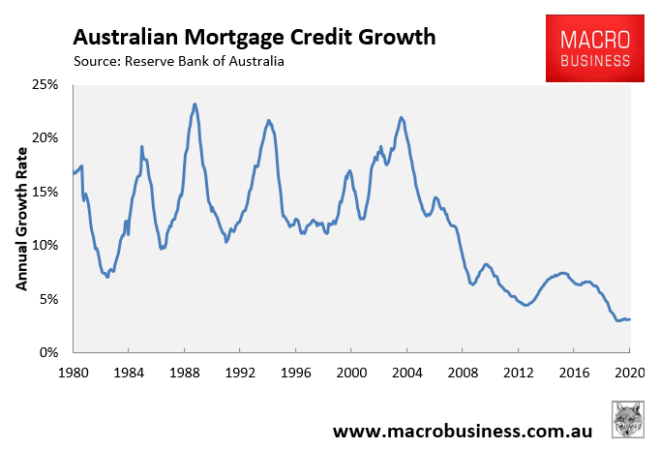 Overall mortgage growth was 3.1% in the year to July, a fraction above all time lows (3.0%).
A breakdown of owner-occupied credit (0.4% MoM; 1.1% QoQ; 5.4% YoY) and investor credit (-0.1% MoM; -0.3% QoQ; -0.7% YoY) is provided below: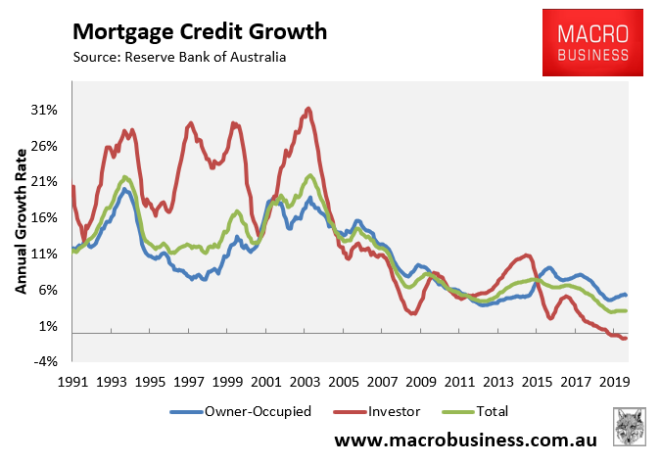 The below chart shows that quarterly mortgage growth has slowed and is running at an equal record low: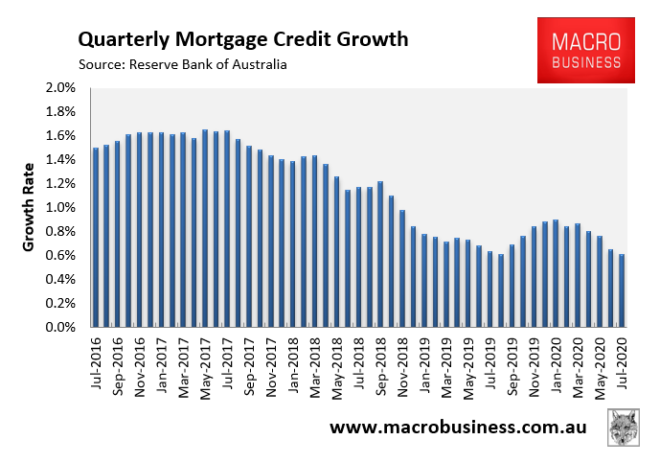 With quarterly growth dragged down by investors, where demand is outright falling: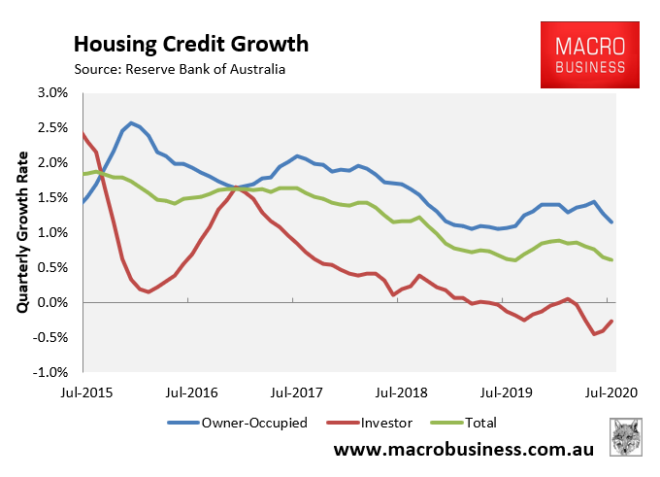 At the margin, this data points to falling house prices. Although, as it measures the stock of mortgage outstanding, it is clouded by repayments, which may have accelerated amid COVID-19.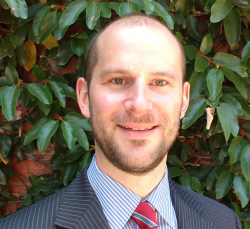 Latest posts by Unconventional Economist
(see all)