The latest private sector credit data from the Reserve Bank of Australia revealed that the stock of personal credit, which was already in terminal decline, collapsed by 10.5% in the year to June – the biggest plunge in recorded history: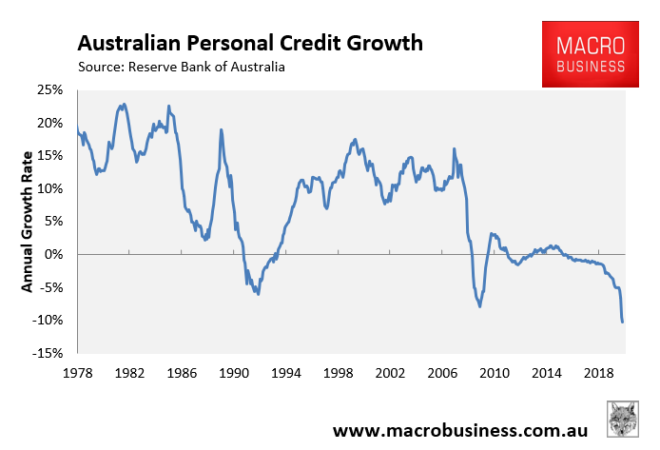 As shown above, this decline in personal credit growth easily exceeds the troughs of the GFC (-7.8%) and the early 1990s recession (-6.0%).
Wednesday's Lending Indicators data from the Australian Bureau of Statistics (ABS) supported these findings, revealing that annual personal finance commitments have collapsed: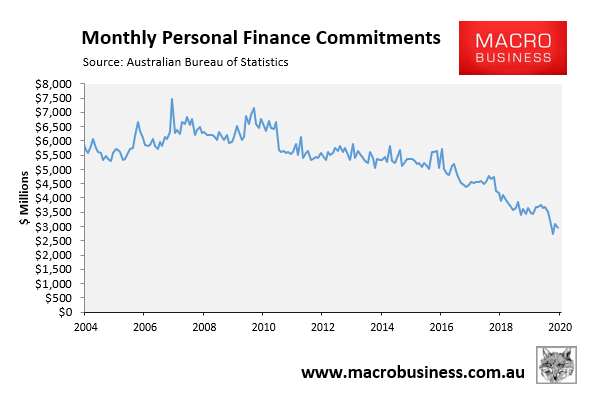 The value of personal finance commitments was just $2.9 billion in June, down 19.7% year-on-year and down 46% from average levels.
Annual finance commitments fell to an all time low of $40.9 billion, down 38% from average levels.
This follows a spate of other data showing collapsing consumer demand, all of which largely pre-dates the COVID-19 lockdown.
For example, new car sales have collapsed to December 2009 levels after falling for 28 consecutive months: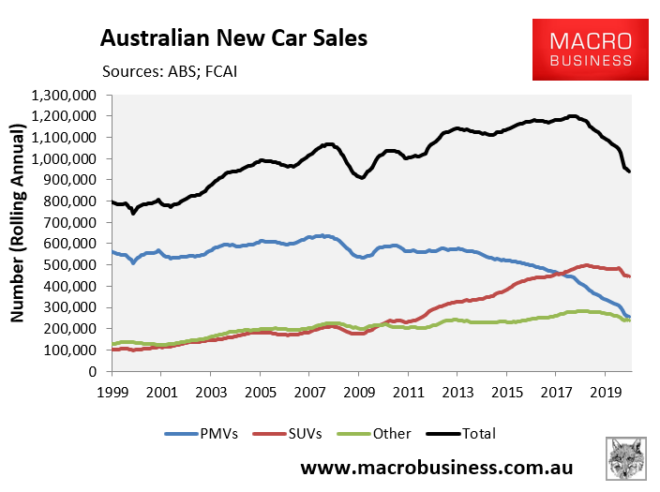 Whereas household consumption, which accounts for around 55% of final demand, turned negative in Q1: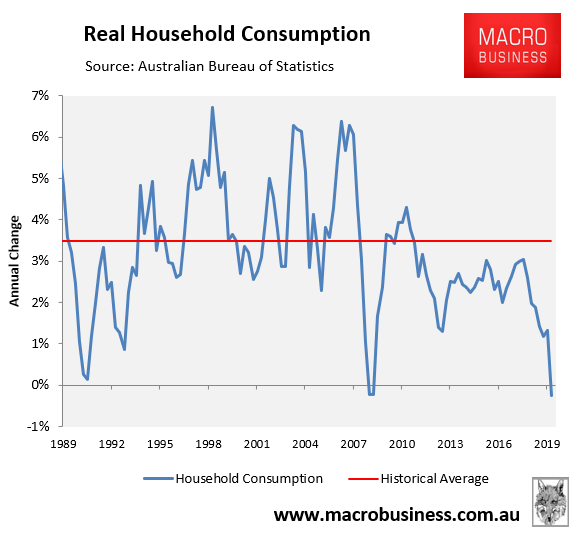 The fallout from the COVID-19 pandemic will obviously be brutal with high real unemployment and employee incomes falling: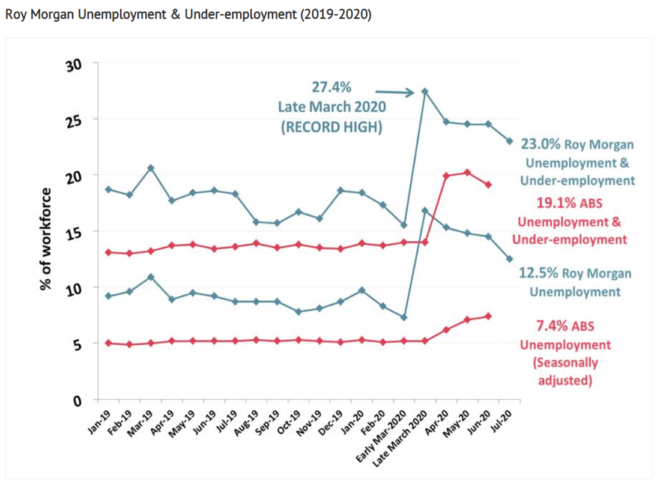 Household savings rates had already spiked in Q1: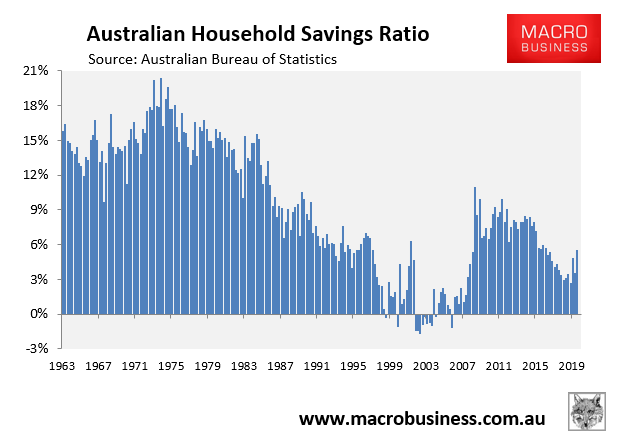 So, with Aussie households saddled with the world's second highest debt loads (see next chart), and facing a reduction of emergency income and mortgage support, they are likely to lift their savings further in a bid to repair their finances.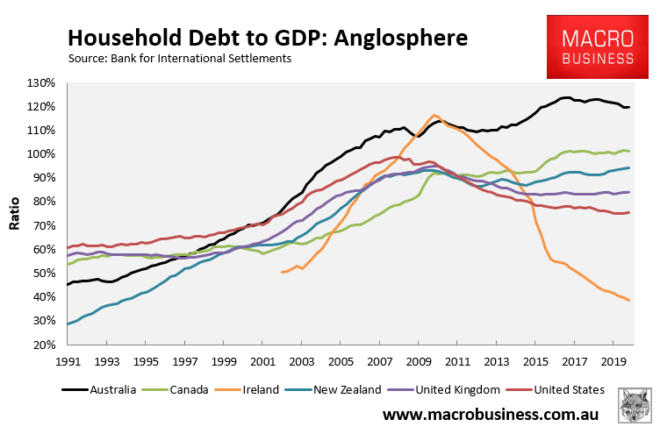 Accordingly, expect a prolonged period of household deleveraging, which will further drain household consumption and growth.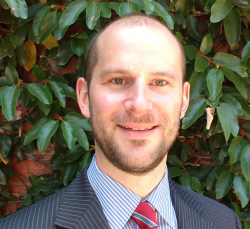 Latest posts by Leith van Onselen
(see all)