Australia's banks are currently engaged in a mortgage war, which is seeing average mortgage rates plummet to record lows of just 3.65% (discount variable) and 2.35% (3-year fixed), according to the RBA: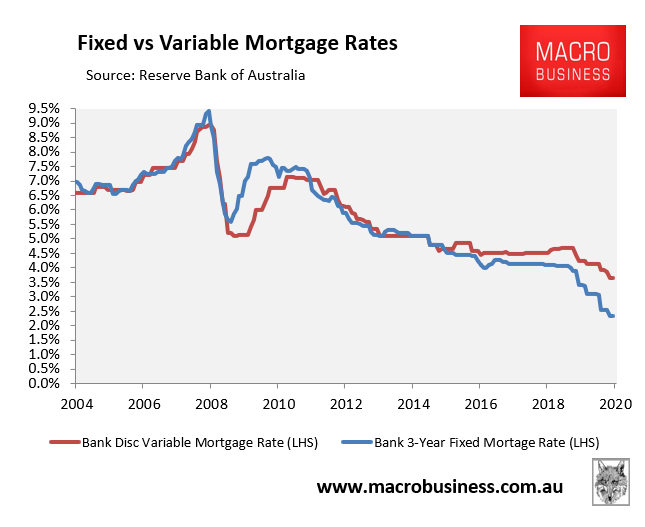 However, while refinancing borrowers are the big winners from this mortgage war, spare a thought for deposit holders, whose savings rates are being slashed by the banks in a bid to maintain their net interest margins:
Deposit rate cuts accelerated in May and gathered further pace in June and July, with banks slashing their rates on 90 savings accounts in the past month, according to Rate City analysts. Just three savings accounts saw rates lifted in the period.

At least 70 per cent of savings accounts on the market are now paying an ongoing interest rate of less than 1 per cent, according to Rate City.

"Banks are continuing to grind down deposit rates to help balance their books," RateCity research director Sally Tindall told The Australian.

"Strong competition in the home loan market is forcing the banks to offer cheap mortgage rates, putting pressure on their bottom line.

"Cutting rates for savers helps alleviate some of this pressure."
The below charts showing average deposits rates illustrate the situation: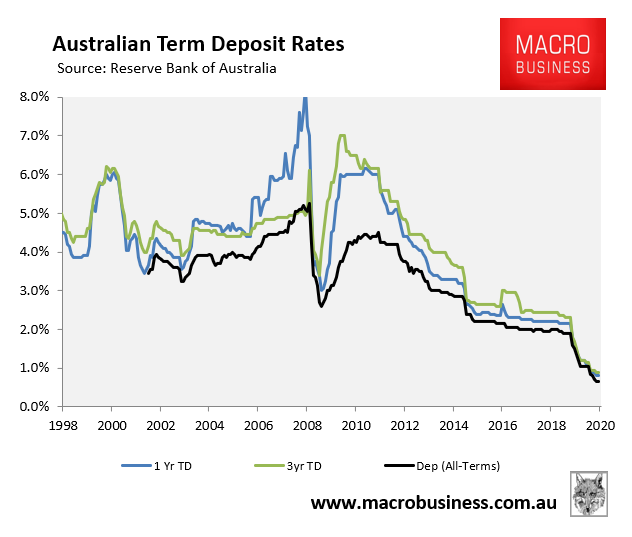 And the next chart shows the spread between mortgage rates and deposit rates: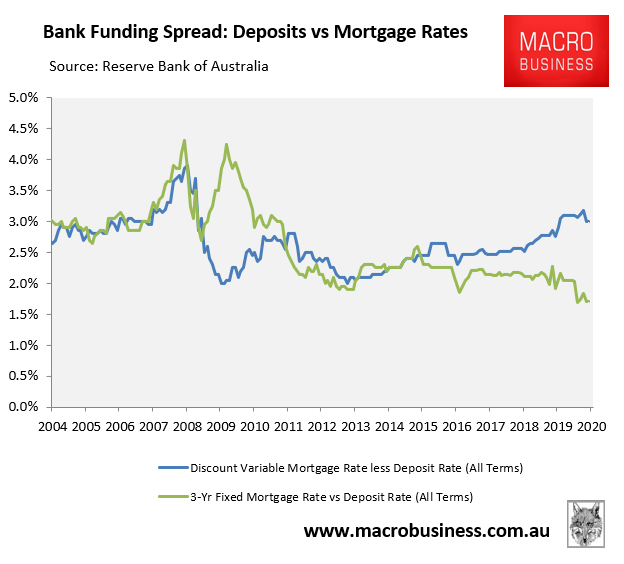 The banks are coping it in the neck on fixed mortgages, but are doing much better on variable mortgages.
The problem facing the RBA is that with bank deposit rates at their lower bound, monetary policy becomes ineffective.
While the RBA can theoretically cut the cash rate by another 0.25%, the banks have minimal wiggle room to cut deposit rates without compressing their net interest margins.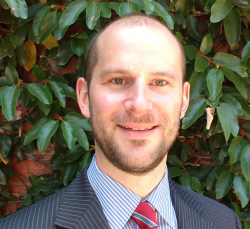 Latest posts by Unconventional Economist
(see all)