CoreLogic has released its final auction results for the week, with the clearance rate continuing to trend lower after bouncing following the first lockdown: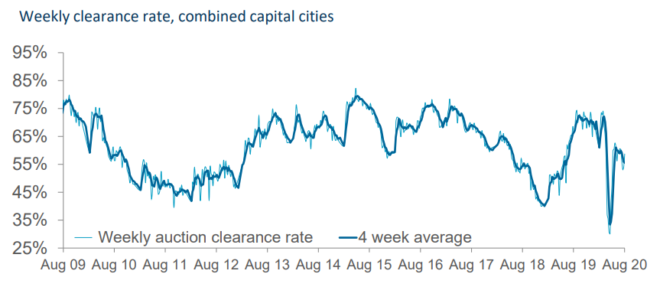 According to CoreLogic:
Last week saw the final weighted average clearance rate improve across a lower volume of auctions and fewer withdrawn auctions. There were 1,154 capital city homes scheduled for auction last week, returning a final auction clearance rate of 58.7%. This was higher than the 54.1% clearance rate over the previous week when 1,326 auctions took place. Auction volumes are currently tracking at similar levels to last year, with 1,108 capital city homes auctioned over the same week one year ago. Clearance rates were however higher one year ago with 66.4% of homes selling over the same week last year.

Melbourne returned a final auction clearance rate of 55.1% last week, which was an improvement on the 46.9% the week prior as fewer auctions were held and the withdrawal rate decreased. There were 357 scheduled auctions across the city, down on the 540 the previous week. Of the 354 results collected, 104 properties were withdrawn from the market. The withdrawal rate of auctions came in at 29% last week, which was lower than the 40% recorded the week prior. A large proportion of sold properties continue to be sold prior to the scheduled auction date, with 47.7% of sold results reportedly sold prior last week.

Sydney returned a final auction clearance rate of 60.7% across a slightly lower volume of auctions last week (566). This was a steady week-on-week result in terms of clearance rate with the week prior recording a 60.6% success rate across 594 auctions. One year ago, a higher 72% of auctions were successful, however volumes were lower (386).
SQM Research's alternative data was weaker, still travelling well down from pre-COVID levels:

Melbourne's housing market, in particular, is looking particularly weak. Not surprising, given the latest lockdown.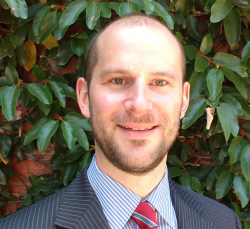 Latest posts by Leith van Onselen
(see all)