The New South Wales Civil & Administrative Tribunal ruled in 2019 that the cladding on four apartment towers in Ryde should be replaced. The tribunal concluded that the timber-PVC Biowood cladding used in the construction of the four buildings was combustible, represented an undue risk of fire spreading and needed to be replaced.
Apartment owners have welcomed a decision by the Appeals Panel to reject an appeal against the tribunal's original ruling by builder Taylor Constructions and developer Frasers Putney:
In an Australian first, a major building company which installed timber-PVC Biowood cladding on four multi-storey apartment blocks in Ryde has lost its appeal against being forced to rectify the work.

Further, if it doesn't reach an agreement with the owners on a timetable for the remediation, a date will be set for them by the state authorities.

"This is a precedent for Australia," said the victorious owners' lawyer, Faiyaaz Shafiq of JS Mueller & Co Lawyers. "This is the first reported case where a court or tribunal has upheld a finding that a particular type of cladding is combustible.

"The outcome of the case represents a win for owners' corporations and sends another timely warning to builders and developers that use of combustible cladding is fraught with risk and carries with it substantial consequences."
According to Faiyaaz Shafiq of JS Mueller & Co Lawyers, there are "thousands and thousands more buildings all across Australia" clad with Biowood.
Thus, this ruling sets an important precedent and is a small victory for Australia's growing army of apartment dwellers who, through no fault of their own, have been left with financially crippling repair bills, alongside apartments whose values have been decimated.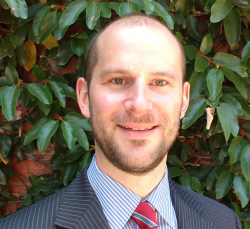 Latest posts by Leith van Onselen
(see all)