For months I've not addressed Adam Creighton's virus tirade demanding more people die to save business. It's obvious that this is a false binary. The virus crushes economies whether governments step in to address it or not.
Instead, I'll just leave this here to let you take the measure of the man:
Shameful what's occurring in Victoria.
Effective dictatorship declared.
Devastating, destructive power of the state on full display.
Respect for the individual clearly irrelevant.
What's the point in being alive if you can't live?

— Adam Creighton (@Adam_Creighton) August 2, 2020
As Victoria faces three months at least now of varying degrees of house arrest, recall the outcome in Sweden where freedom of movement and commerce was maintained. pic.twitter.com/zsqG8SVsrx

— Adam Creighton (@Adam_Creighton) August 2, 2020
A little collective sacrifice so we can all get back to enjoying life unencumbered by restrictions is hardly the gulag.
Or, we can kill people, lots of 'em:
For those still pushing the Swedish approach.

I've read your arguments. None of them can counter simple numbers.

Over months & per capita, on deaths (sadly) and cases we are doing much better than them. pic.twitter.com/RVa6S9XRcL

— Rafael Epstein (@Raf_Epstein) August 3, 2020
And the economy will shut anyway as the body count rises.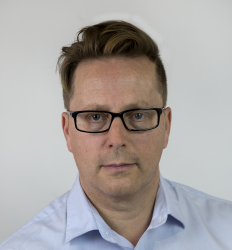 Latest posts by David Llewellyn-Smith
(see all)